With the 2021 NFL Draft right around the corner, there has been a lot of buzz surrounding top offensive linemen prospects Penei Sewell out of Oregon, and Rashawn Slater out of Northwestern. The two are the clear top prospects at their respected position group, but they are overshadowing several other talented linemen. Here's a look at the other top prospects in the offensive linemen group.
1. Alijah Vera-Tucker – USC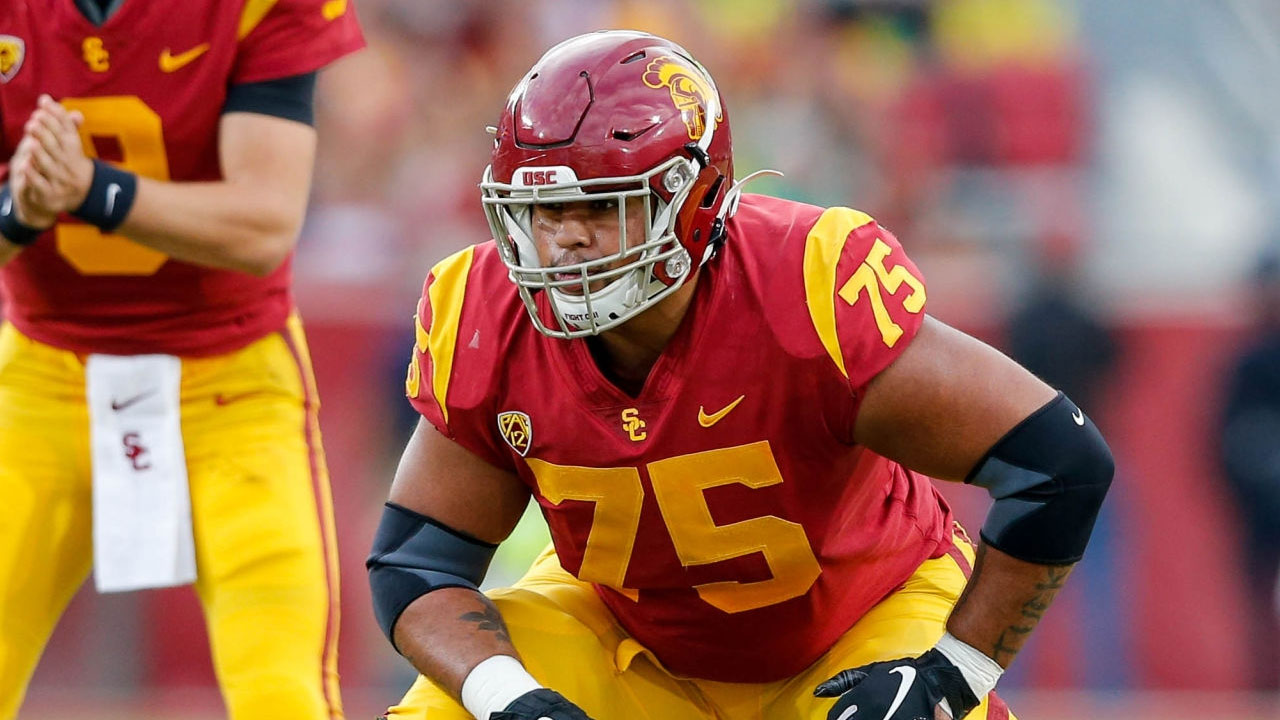 If you haven't watched Alijah Vera-Tucker play yet, I recommend you start. The redshirt junior is a stud on the field. He has all the tools that a guard needs to succeed at the highest level. AVT has a high motor and always keeps his feet moving. Along with this, his hand placement is elite. Where he lacks compared to Slater and Sewell is his speed, mobility, and strength. Don't let this fool you, however. Vera-Tucker is a smart player who still knows how to effectively get from point A to B, and is extremely physical.
2. Teven Jenkins – Oklahoma State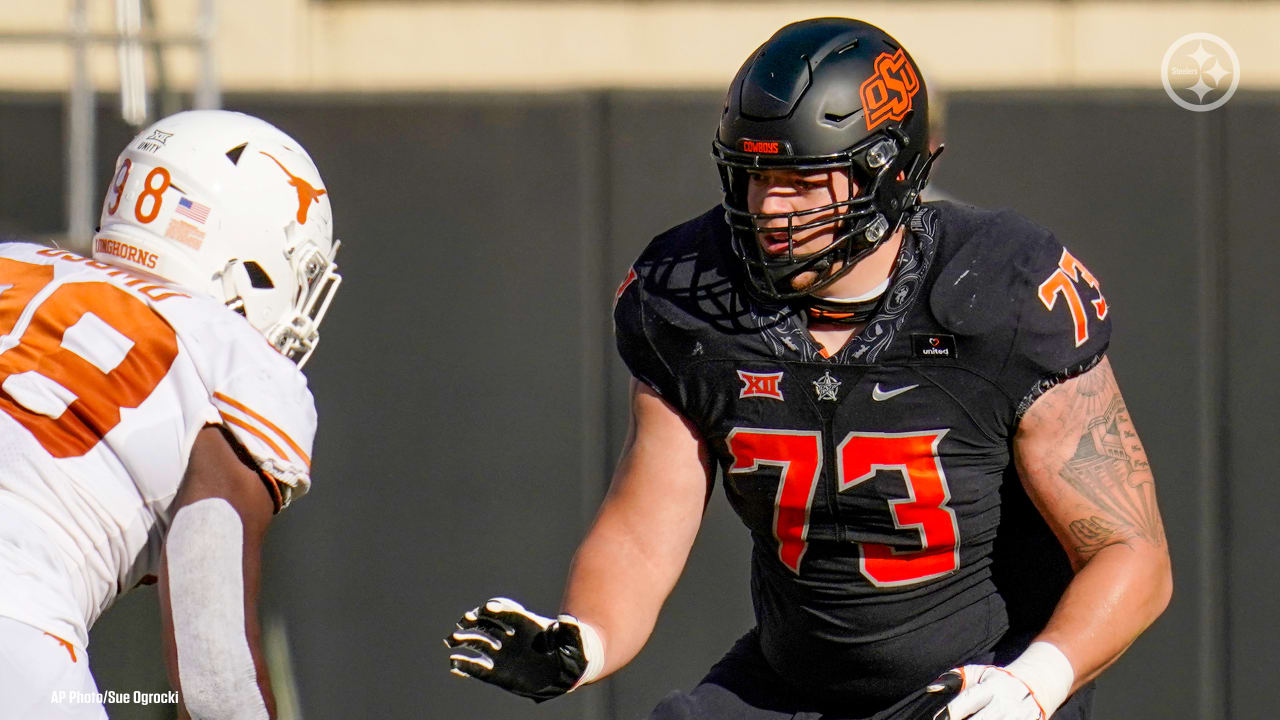 Jenkins is arguably the most intelligent lineman in this draft. His quick-thinking mind allows him to successfully block defenders regardless of what stunts the defense throws at him. Jenkins needs some improvement on his pass set technique, but dominates in the run game, always getting a forward push off the snap. What's most intriguing about Jenkins is that he plays to the echo of the whistle on every play. Whoever drafts Teven Jenkins is getting a hard worker who has the intelligence and potential to dominate the line of scrimmage in the future.
3. Creed Humphrey – Oklahoma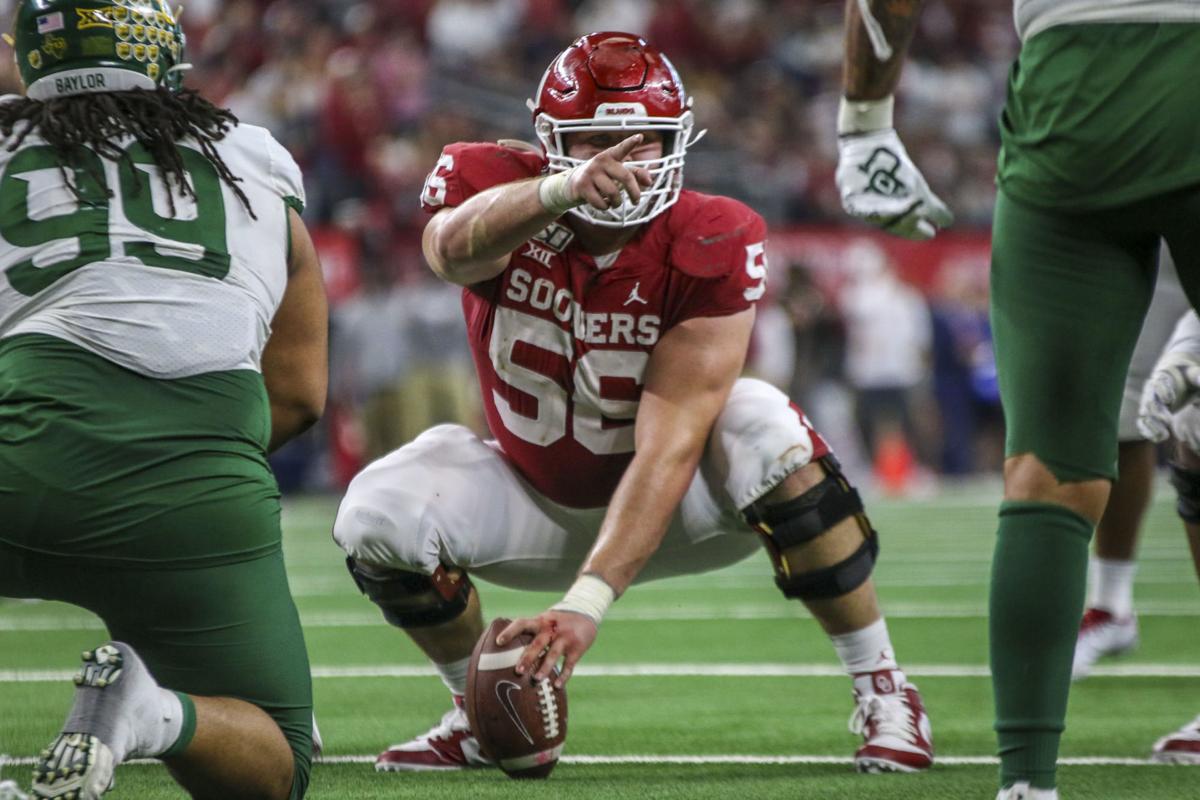 Yet another great product of Sooners football, the three-year starter is finally making the move to the NFL. Humphrey has a swift first step after snapping the ball. He does an excellent job at getting correct positioning on defensive linemen that allows him to use his strength to consistently win one-on-one battles. While Humphrey does not pack a big punch, he uses his strength extremely well, with there being multiple instances in college where he would block two linemen- one with each hand. Humphrey needs to work on his posture and footwork, but his ability to pull out of his position gives him the versatility to play any interior lineman position.
4. Christian Darrisaw – Virginia Tech
Like Teven Jenkins, Darrisaw has a high IQ for the game of football. He knows how to stay engaged with his block once he gets his hands on a defender. Darrisaw would thrive in a zone-blocking scheme with his elite ability to hinge off linemen. On the negative side of Darrisaw's game, he needs a lot of work on his pass-blocking. While he has a lot of the tools and size to make a good NFL tackle, he lacks the aggression that is necessary to be an elite offensive lineman. Standing at 6'5" and weighing in at 320 pounds, Darrisaw's size makes up for his lack of aggression when playing smaller edge rushers. With players in the NFL being bigger and stronger, this leaves room for concern.
5. Wyatt Davis – Ohio State
Watching Davis play throughout college, he showcased a well-rounded game. There is not much about him that will blow scouts away, but there are also minimal parts to his game that will be detrimental to success in the NFL. Davis is especially talented when it comes to ceiling off defenders in zone-scheme blocking. He keeps his feet chugging when blocking- a big part of being a successful lineman. Most importantly, Davis showed great improvement from his sophomore year to junior year. He will be a project but has a lot of potential. Davis is also notably projected to go in the third round of the draft, meaning he could be one of the biggest steals in this year's draft.