From October: Here's how the NBA and NBPA are still differing on lowering the age limit: https://t.co/8DrDwXdlCg

— Adrian Wojnarowski (@wojespn) February 21, 2019
Zion Williamson, RJ Barret, Nassir Little… these are all players that probably could have been in the NBA and performing competitively as 18-year-olds. But, the NBA's rule change that has been in effect since 2005 says that the youngest age to enter the draft is 19.
With all the talks of letting high schoolers enter the draft once again, I am going to give my list of the top 10 players to ever come out of high school straight to the NBA.
Honorable Mentions: Darryl Dawkins, Josh Smith, Andrew Bynum
Number 10: Monta Ellis, Lanier High School
Monta Ellis has not been named an All-Star and has never been a champion, but he has always been a great teammate and has good career averages of 17.8 points, 3.5 rebounds and 4.6 assists.
Number 9: Rashard Lewis, Elsik High School
The 2-time All-Star was a second-round pick in the 1998 NBA draft but made the pick a steal for the Seattle Supersonics. After his rookie season, he averaged 18.6 points 6.2 rebounds and shot 39% from 3. He also won an NBA championship with the Miami Heat in 2013.
Number 8: Shawn Kemp, Concord High School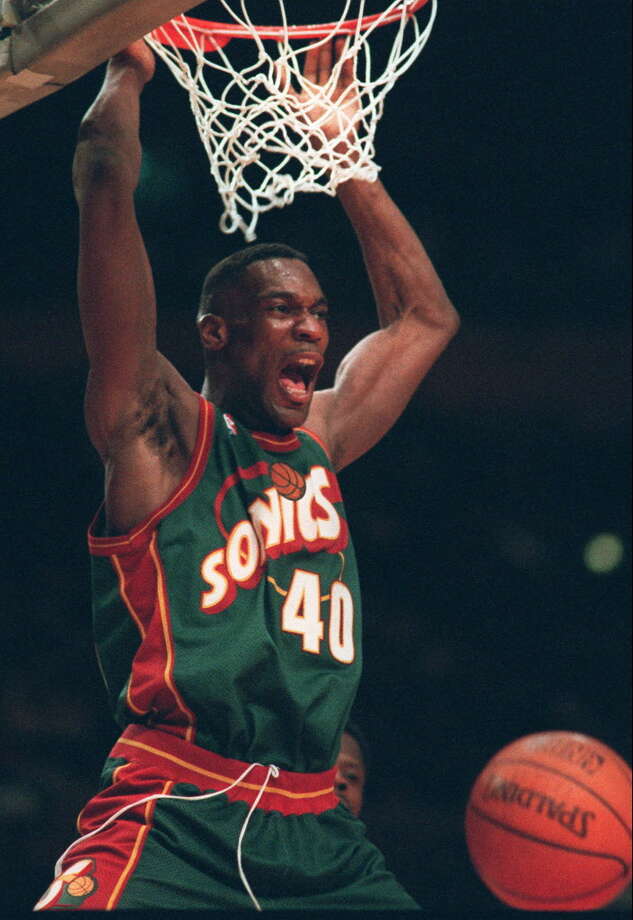 The emphatic dunker was arguably the best player out of the 1989 draft class. He was only the fifth player to enter the draft from high school. Kemp had six straight All-Star appearances, 5 with Seattle and one with Cleveland. He ended his Supersonics career as their all-time blocks leader but was later passed by Serge Ibaka.
Number 7: Amar'e Stoudemire, Cypress Creek High School
Amar'e had a great career and was named an All-Star 6 times. He had career averages of 18.9 points 7.8 rebounds and shot 54% from the field. He now plays in Jerusalem after his 14-year career.
Number 6: Dwight Howard, Southwest Atlanta Christian Academy
Dwight Howard was the number one pick in the 2004 NBA Draft. The 8-time All-Star has career averages of 17.4 points 12.6 rebounds and 2.0 blocks. Howard made it to the finals with the Orlando Magic in 2009 but fell short to Kobe and the Los Angeles Lakers.
Number 5: Tracy McGrady, Mount Zion Christian Academy
Tracy McGrady is one of the best-skilled basketball players ever. He is a Hall of Famer and ended his career at only 32 years old. He was in his prime when he was with Orlando and Houston from 2000-2009, he averaged 25 points and averaged 32.1 in the 2002-2003 season which won him the scoring title that year.
Number 4: Moses Malone, Petersburg High School
The late Moses Malone is an all-time great. He averaged a career double-double, 20.3 points and 12.3 rebounds. Malone is an NBA Champion, 3-time MVP, 13-time All-Star, and a Hall of Famer. Big Mo is 9th all-time on the scoring list and 3rd all-time on the rebounds list.
Number 3: Kevin Garnett, Farragut Career Academy
KG is one of the greatest power forwards of all-time. The Big Ticket was an NBA Champion with the Boston Celtics and an MVP with the Minnesota Timberwolves in the 2003-2004 season. He was also a 15-time All-Star and a 12-time All-Defensive team selection
Number 2: Kobe Bryant, Lower Merion High School
Kobe Bryant had an outstanding 20-year career averaging 25 points 5.2 rebounds and 4.7 assists. He has 5 NBA titles along with an MVP Award and 18 All-Star selections.
Number 1: LeBron James, St. Vincent-St. Mary High School
LeBron will go down as one of the greatest of all time, maybe even the greatest. He has racked up 3 NBA Championships, 3 Finals MVPs, 4 regular season MVPs, and 15 All-Star selections in his 16-year career. He has career averages of 27.2 points 7.4 rebounds and 7.2 assists. And he also just so happened to pass Michael Jordan as fourth on the all-time scoring list.