The New York Mets and perennial Cy Young candidate Max Scherzer have agreed to a 3-year, $130 million contract on Monday.
While there are details to be worked out and the numbers could change, star right-hander Max Scherzer and the New York Mets are finalizing a deal expected to be in the three-year, $130 million deal range, sources familiar with the situation tell ESPN. @JonHeyman was on the news.

— Jeff Passan (@JeffPassan) November 29, 2021
Max Scherzer's deal with the Mets is done, per source. Three years, $130 million, an opt out after the second season.

— Jeff Passan (@JeffPassan) November 29, 2021
What Max Scherzer looks like in orange and blue. 👀 pic.twitter.com/IHSROJiG5R

— MLB Vault (@MLBVault) November 29, 2021
The three-time Cy Young Award winner spent the last six seasons of his career with the Nationals before being traded to the Dodgers last season. His second half of 2021 was incredible. Scherzer finished with a 7-0 record along with a 1.98 ERA and 11.7 strikeouts though nine. Dominance.
With the three-year commitment, the Mets will have Scherzer through 2024. He will be making an AAV of $43.3 million through his 17th season in which he will be turning 40 years old. That is more money than what a few entire organizations are spending on their teams this year:
Estimated current opening day payrolls, per @baseballpro:

Seattle Mariners: $57 million
Cleveland Guardians: $46.7 million
Max Scherzer: $43.3 million
Pittsburgh Pirates: $40.2 million
Baltimore Orioles: $37 million

— Jeff Passan (@JeffPassan) November 29, 2021
It may seem like a lot of money (which it is) for an older pitcher getting closer to the end of his career, but it will be worth it if he stays healthy. Max Scherzer has been one the best pitchers of this generation, and should go down as one of the greatest pitchers of all time. The Mets now have arguably the two best pitchers in the league for the past few years, and you could argue currently, with him and Jacob deGrom.
MLB 2016-2021 Pitching fWAR leaders:
1. Max Scherzer 33.2
2. Jacob deGrom 30.5

3. Gerrit Cole 25.9
4. Chris Sale 23.5
5. Aaron Nola 22.7
6. Justin Verlander 22.5
7. Clayton Kershaw 22.4

— Buster Olney (@Buster_ESPN) November 29, 2021
The biggest factor for these two is their health. As long as they are not pushed too hard during the regular season and make it to October in good shape, it would be one of the best combos of starting pitchers you'll see on the same team. If they are able to keep Stroman, too, that would be amazing for the pitching staff. We're talking 1995 Atlanta Braves good.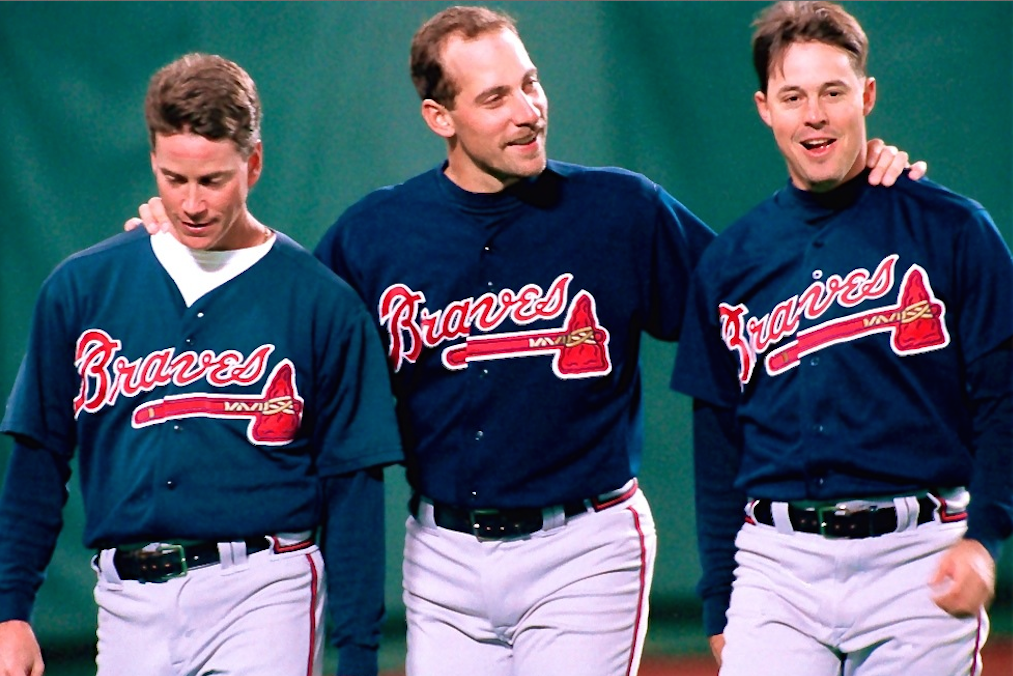 Scherzer has proved time and again that he is consistently a top tier pitcher in the league and has earned his way to getting a nice contract at this point in his career. He is a future hall-of-fame inductee and very well could be going for some more World Series championships after signing with the Mets.
Steve Cohen is definitely not afraid to open the purse to improve the team and make the fans happy. After signing Fransisco Lindor to that massive contract last year, Mets fans loved what they saw that Cohen was willing to spend some money.
After a disappointing ending to their season this past year, fans were critical. But, Billy Eppler kept making deals to bolster the team, with a little help from Cohen's wallet. Before December, the Mets have has signed Starling Marte, Eduardo Escobar, and Mark Canha. All of these players are upgrades to their offense from last season.
Mets have spent about $254.5 million in the last 96 hours.

In return, they add Eduardo Escobar, Mark Canha, Starling Marte, and some guy named Max Scherzer.

— Danny Vietti (@DannyVietti) November 29, 2021
Actual contracts given by the #Mets front office vs. MLB Trade Rumors predictions:

Eduardo Escobar:
Mets – 2yr/$20M
MLBTR – 2yr/$20M

Mark Canha:
Mets: 2yr/$26.5M
MLBTR: 2yr/$24M

Starling Marte:
Mets – 4yr/$78M
MLBTR – 4yr/$80M

TOTAL:
Mets – 8yr/$124.5M
MLBTR – 8yr/$124M#LGM

— Mets Metrics (@MetsMetrics) November 27, 2021
It can be hard to root for the Mets sometimes, but it's not like you shouldn't be able to see this team contending. They had a chance to compete for the NL East title last year, but they did not perform well after the all star break.
Last year, the offensive production was their biggest issue. Now, with the signings of three players that will start in the lineup it should help them score more runs, especially with the speed of Starling Marte at the top of the lineup.
I guess Max Scherzer will help them out too, and I am sure Billy Eppler and Steve Cohen aren't finished making additions to this team. Watch out for the Mets in 2022.