10. Ladainian Tomlinson – New York Jets
Tomlinson was an electric running back and a San Diego Chargers legend.  He broke the single-season rushing touchdown in 2006 with 28 touchdowns. He also ran for over 1,000 yards every year in San Diego besides his final year there.  After nine years in San Diego, he began to wear down and that led him to leave for the New York Jets. He spent two years in the Big Apple and actually played well in his first year.  He ran for 914 yards and scored six touchdowns. Even though he played well, it was not the same seeing him in a Jets uniform.
9. Torry Holt – Jacksonville Jaguars
Torry Holt is remembered for being a part of the "Greatest Show on Turf" St. Louis Rams near the turn of the century.  He spent 10 years in St. Louis and won one Super Bowl with the Rams. The Rams were not doing so well near the end of his career so he decided to move on and head to Jacksonville.  He put together a decent season for the Jaguars. He caught 51 passes for 722 yards, but he did not find the end zone. His time in St. Louis makes his short stint in Jacksonville irrelevant, but it is a bizarre sight to see.
8. Ray Bourque – Colorado Avalanche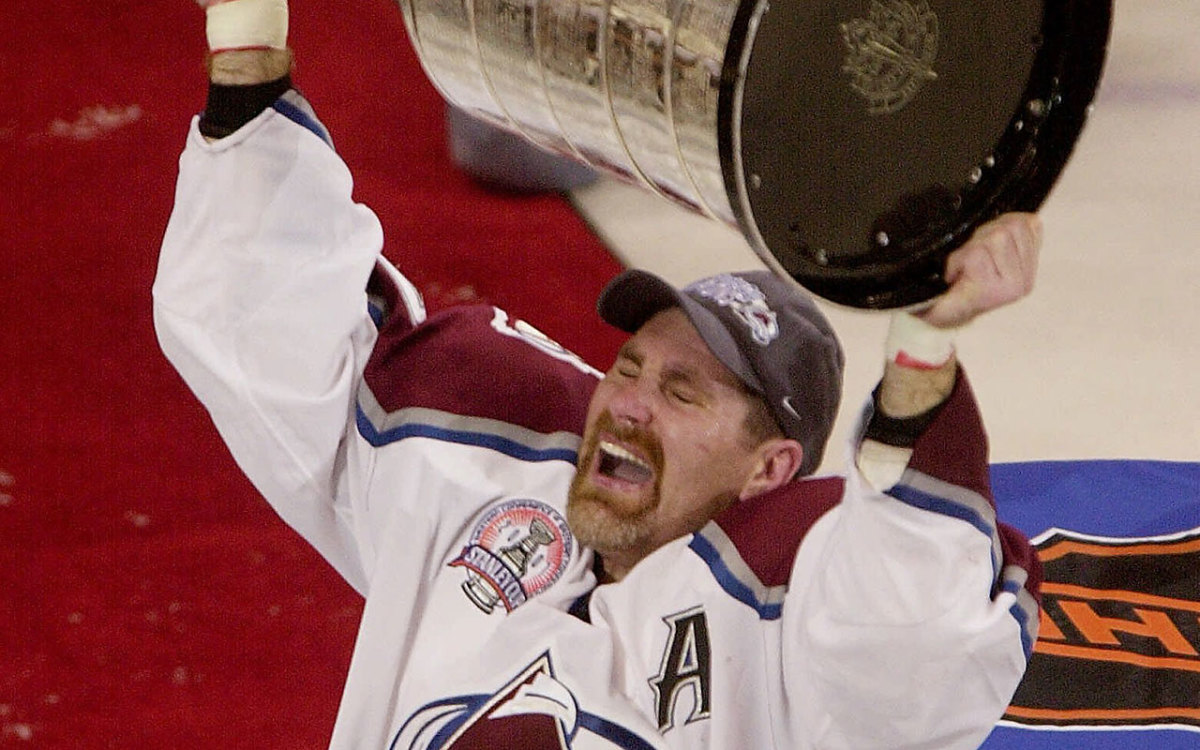 Ray Bourque is a Boston Bruins legend and his number 77 hangs in the TD Garden today.  He spent a remarkable 21 years in Boston and developed into one of the best shooting defensemen in NHL history.  But he had never won a Stanley Cup during his time in Boston. The Bruins were struggling in the 1999-2000 season and they traded Bourque away to the Colorado Avalanche so he could get a ring.  Bourque won the cup with the Avalanche in the 2000-2001 season. Even though he won the Stanley Cup with Colorado, his career is defined more by his time in Boston.
7. Hakeem Olajuwon – Toronto Raptors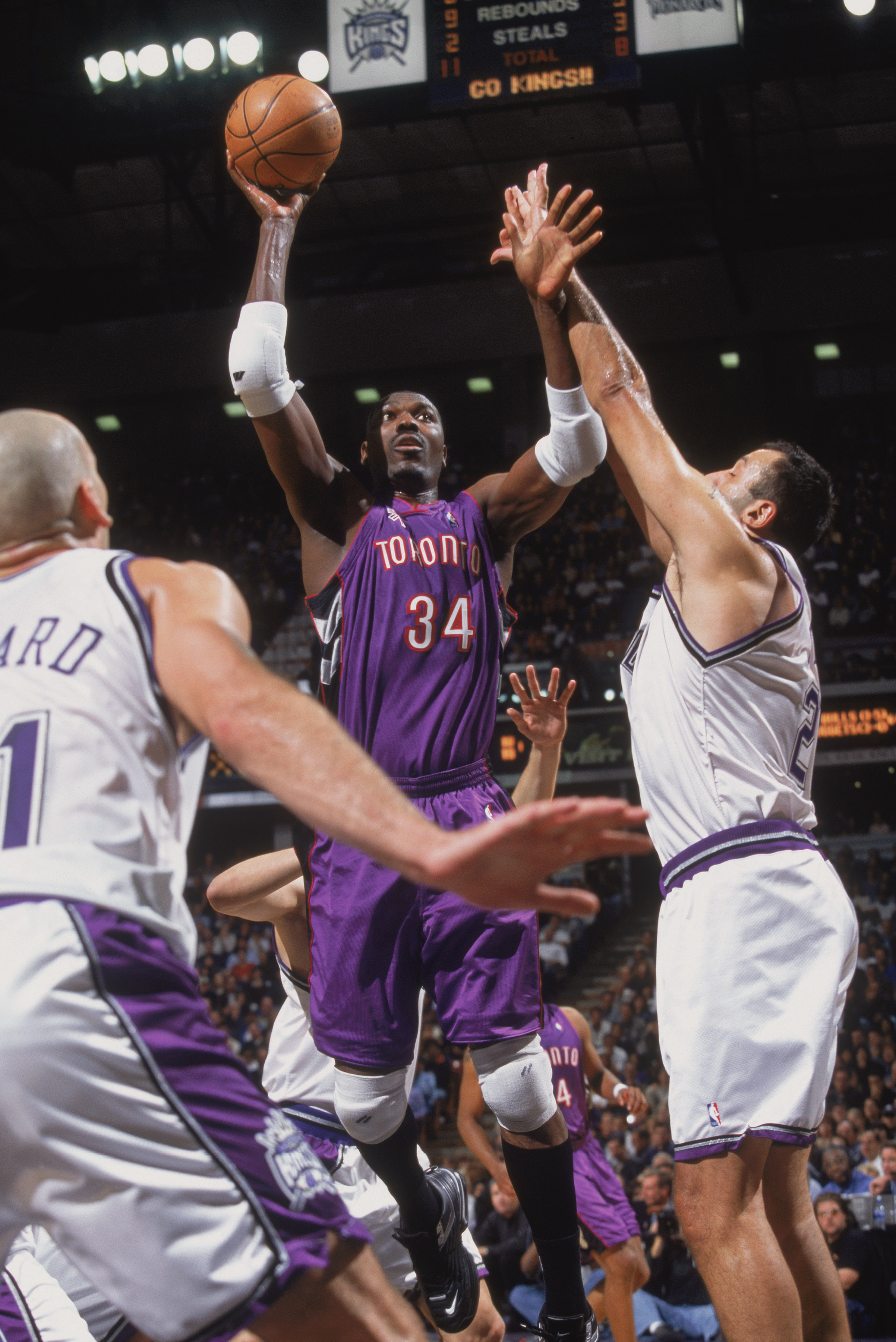 Olajuwon played for the University of Houston and the Houston Rockets for his entire basketball life, up until he left the Rockets in 2001 to join the Toronto Raptors.  He spent 17 years with the Rockets, making the all-star game 12 times and winning two NBA Finals. Hakeem did not want to leave the Rockets, but he was traded for a first and second-round pick.  Houston was Olajuwon's home since 1981 when he came over from Nigeria to play for the University of Houston and it hurt him to leave. In Toronto, he played only one season and averaged 7.1 points per game, a career-low.  Olajuwon was beloved in Houston and it was tough for the city to see him go like that.
6. Gordie Howe – Hartford Whalers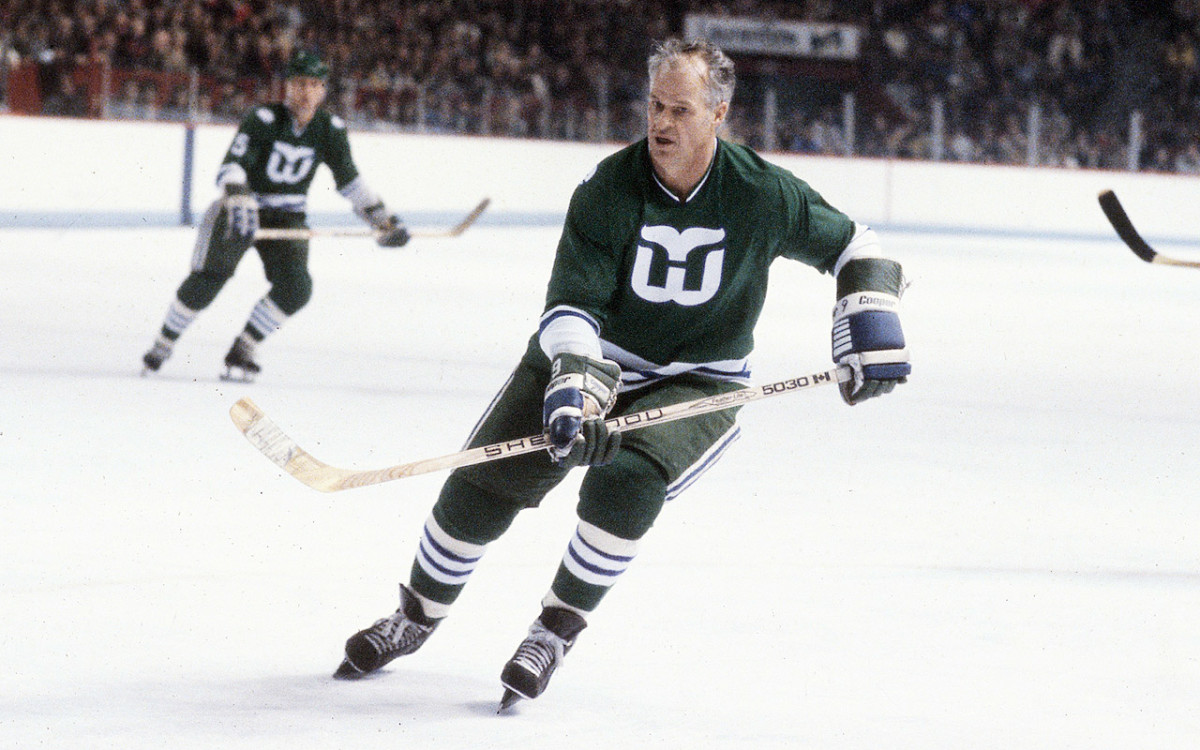 This might be the most interesting on this list.  Hockey Hall of Famer Gordie Howe played for the Detroit Red Wings for an unbelievable 25 years, from 1946-1971.  In that time, he won four Stanley Cups, six Hart Trophies, and made the all-star game 21 times. He left the Red Wings to join the Houston Aeros of the World Hockey Association at 45 years old and played there until he was 50.  Then, he shockingly decided to make a return to the NHL and join the Hartford Whalers at 51 years of age. That season, he played in 80 games, scoring 15 goals and got 26 assists. That was an amazing feat for somebody who had been out of the league for five seasons and at 51 years of age.  But it was also bizarre. Seeing him not in the Red Wings red and white uniforms just did not look right, as he was there for two and a half decades.
5. Jerry Rice – Seattle Seahawks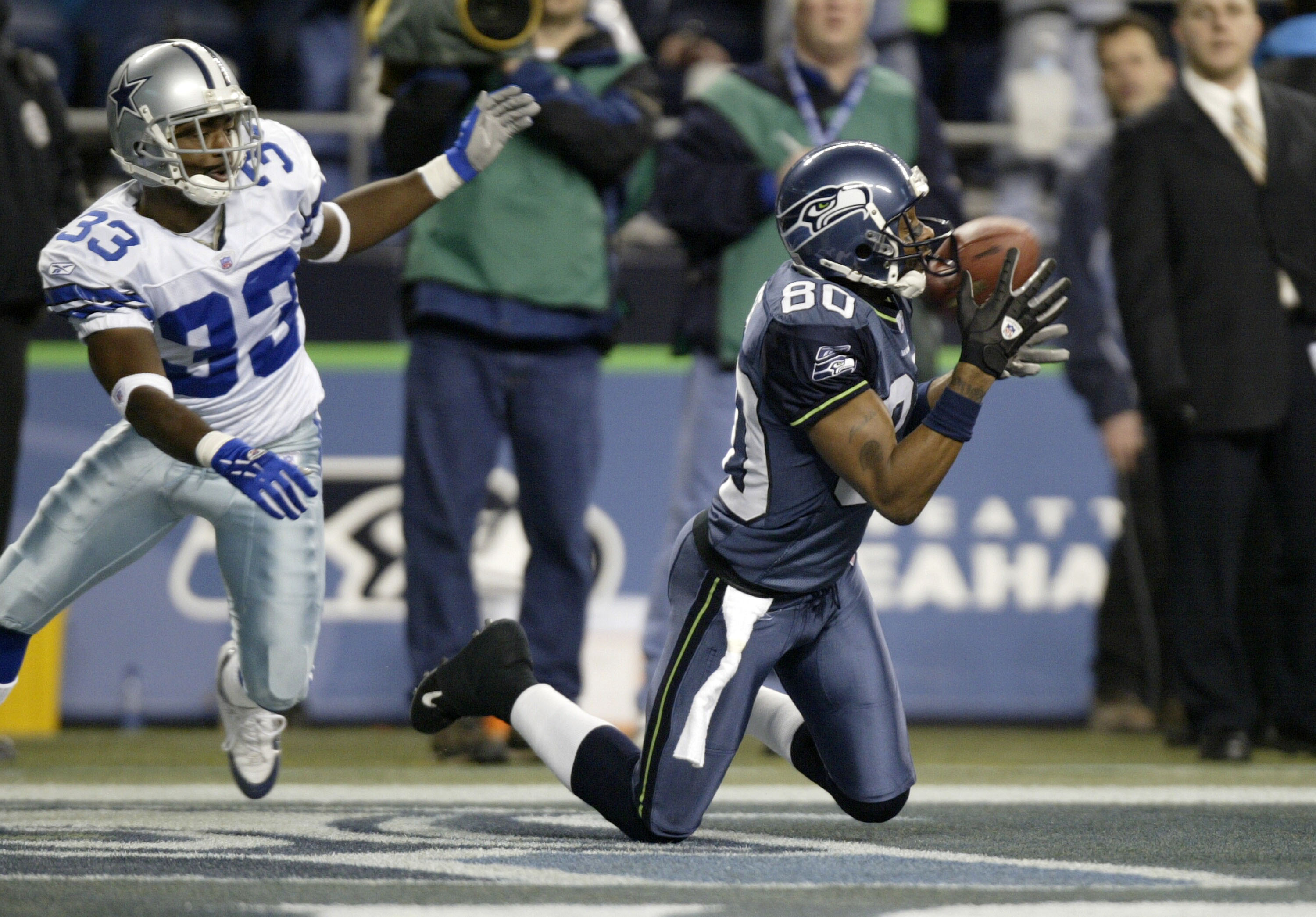 49ers legend and one of the greatest receivers of all time ended his illustrious career in the NFC West, but not with the 49ers.  He finished with the Seattle Seahawks. Rice was traded from the Oakland Raiders to Seattle at 42 years old for a seventh-round pick.  His former offensive coordinator and Seattle head coach at the time Mike Holmgren wanted Rice to play in Seattle to help build a championship-contending team.  Rice played in 11 games, catching 3 touchdowns and racking up 25 receptions for 362 yards. His time in Seattle was pretty forgettable and looking at him in the neon green and blue is just not a great sight.  
4. Emmitt Smith – Arizona Cardinals
Hall of Fame running back Emmitt Smith spent 13 years with the Dallas Cowboys.  He won three super bowls and was the MVP for one season while with the Cowboys. Many people do not remember his time with the Cardinals.  He was released by the Cowboys in 2013 as they wanted to get younger in the position. Smith felt that he was not ready to retire and he ended up signing with the Cardinals.  It is bizarre because Arizona has historically never been a good organization and at 34 years old, it would make sense for Smith to go to a contender to get one more Super Bowl ring.  But he ended up going to the Cardinals and they had a total record of 10-24 while he was there.
3. Joe Montana – Kansas City Chiefs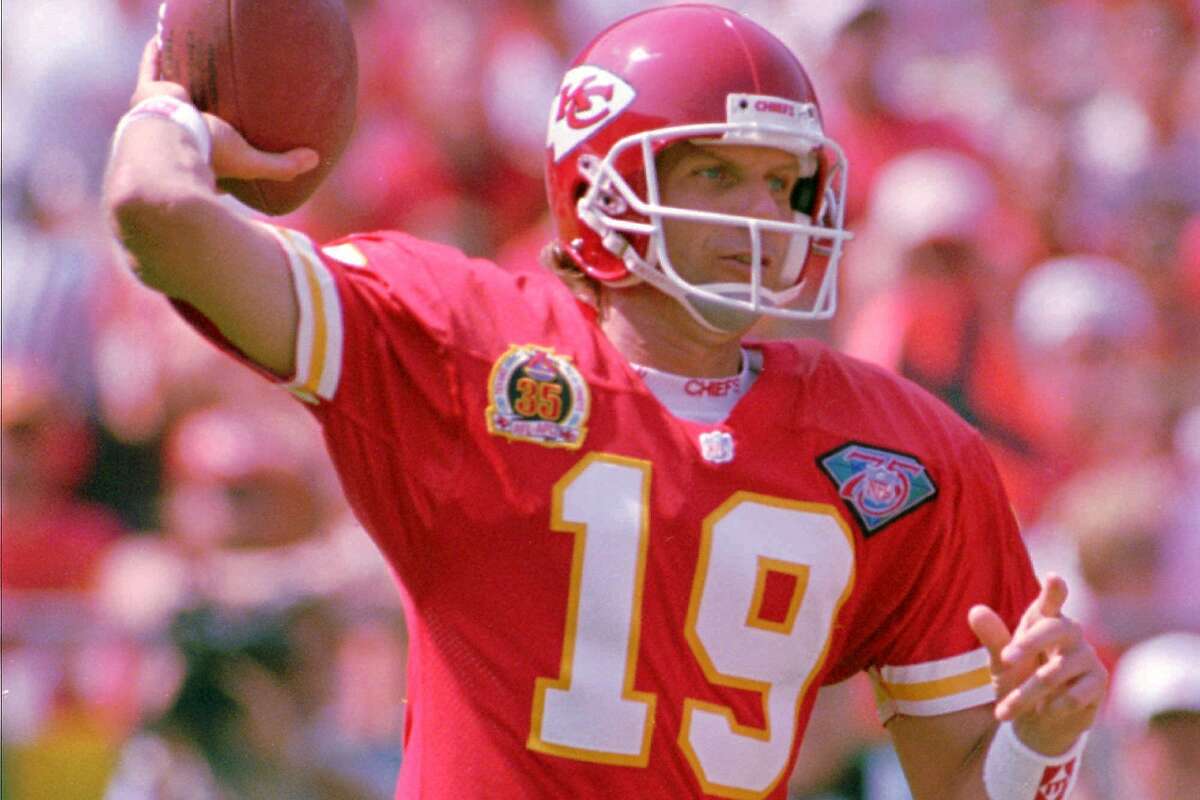 Hall of Fame quarterback and the second greatest player to ever play, Joe Montana surprisingly left the San Francisco 49ers for the Kansas City Chiefs in 1993.  An elbow injury in 1991 held him out for the whole season and that gave Steve Young a chance to seize the starting job for the 49ers, which he did. That left Montana with a decision, stay in San Francisco and be Young's backup or get traded somewhere to start.  The 49ers allowed him to look for a trade that landed him in Kansas City. Montana went to KC and spent two seasons there. In his first season, he led the Chiefs to 11-5 and the AFC West title. He was one of the only players on this list that found success.
2. Michael Jordan – Washington Wizards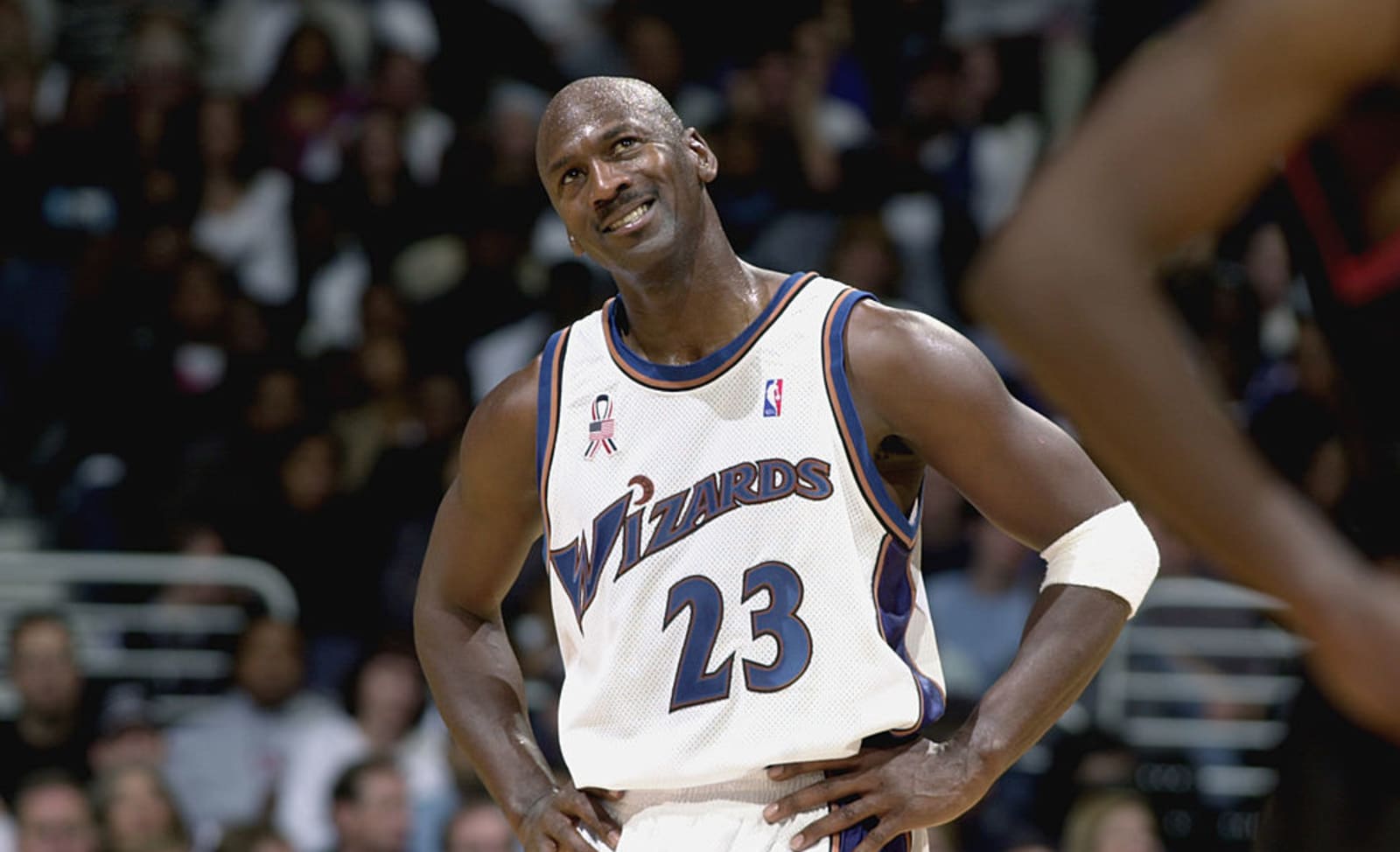 Michael Jordan is the greatest basketball player of all-time.  He played for the Chicago Bulls from 1985-1998, winning six NBA titles with Chicago and a whole host of individual accolades including five MVPs.  He retired in 1998 and it seemed like his basketball career was over, but it was not. In 2002, Jordan decided to lace up his shoes again and sign with the Washington Wizards.  A team that had a record of 19-63 the year before Jordan arrived. With the Wizards, Jordan averaged 21.2 points per game and made the all-star game in both seasons he spent there.  Jordan leaving Chicago and popping back up in Washington a couple of years later just did not look right, to anybody.
1. Tom Brady – Tampa Bay Buccaneers
This one is the most shocking on the list.  As a Patriots fan, even though it was rumored that Brady could leave, it still came as a shock.  It was never even thought of for Brady to leave New England. He won six Super Bowls as the quarterback and was beloved by the fans.  He had been through so much with the organization with different scandals and a torn ACL in 2008. It took everyone by surprise when he said he will be leaving New England.  Also, to sign with Tampa Bay of all teams was shocking. The Buccaneers have the worst franchise record out of any of the four major American sports and have only won six playoff games in franchise history.  It will look very weird to see Brady not in a Patriots uniform once the 2020 season begins.