25. Air Force Falcons (10-2)
The Falcons finished off their season with seven straight wins including a season-ending victory over Wyoming. If they sneak into 25 this week, it would be the first time they are ranked since 2010. They are not going to be in the Mountain West Championship game as they finished 2nd in their division behind Boise State. Their only two losses were to Navy and Boise State, who have both been ranked this season.
24. Navy Midshipmen (9-2)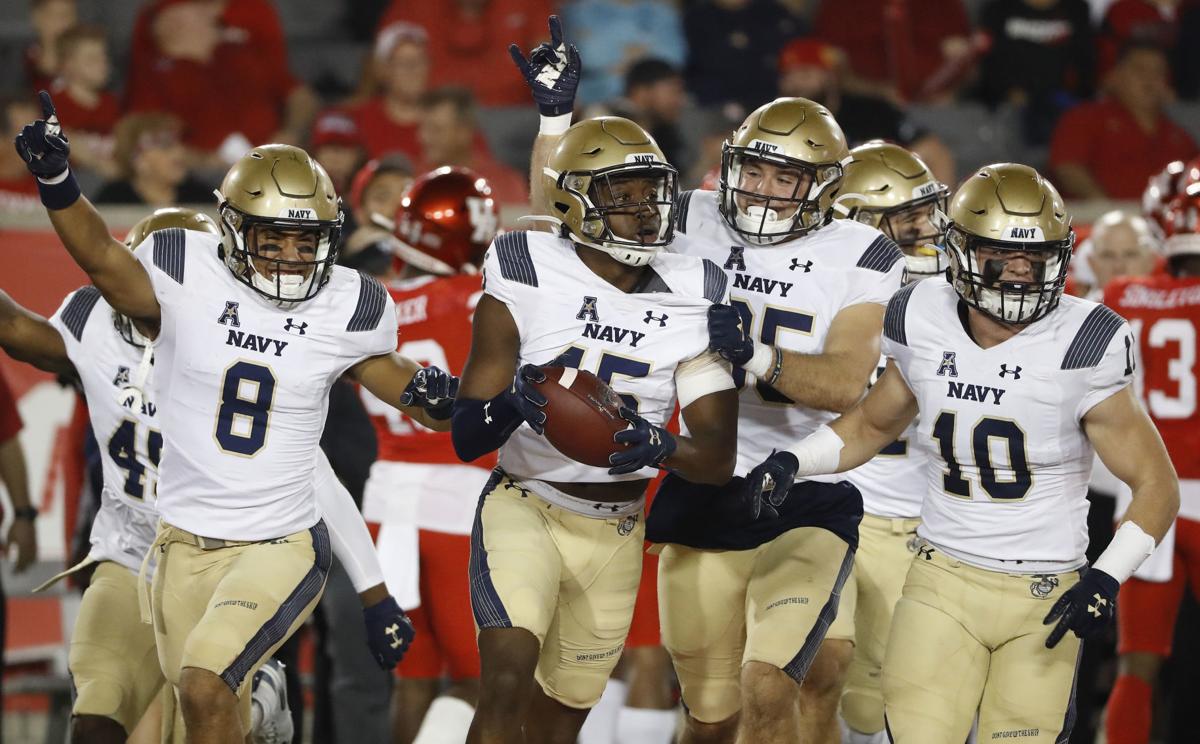 Navy defeated Houston 56-41 last week behind a strong performance by Jemale Carothers. Carothers ran for 188 yards and five touchdowns, including a 75-yard scamper. Navy has the best rushing offense in the country, rushing for an average 360.8 yards per game. They can't make the AAC Championship game because Memphis locked it up last week. It was a successful season for Navy as they were projected to finish in the middle of the pack in the AAC. They still have their biggest game of the season against Army coming up in two weeks.
23. Appalachian State Mountaineers (11-1)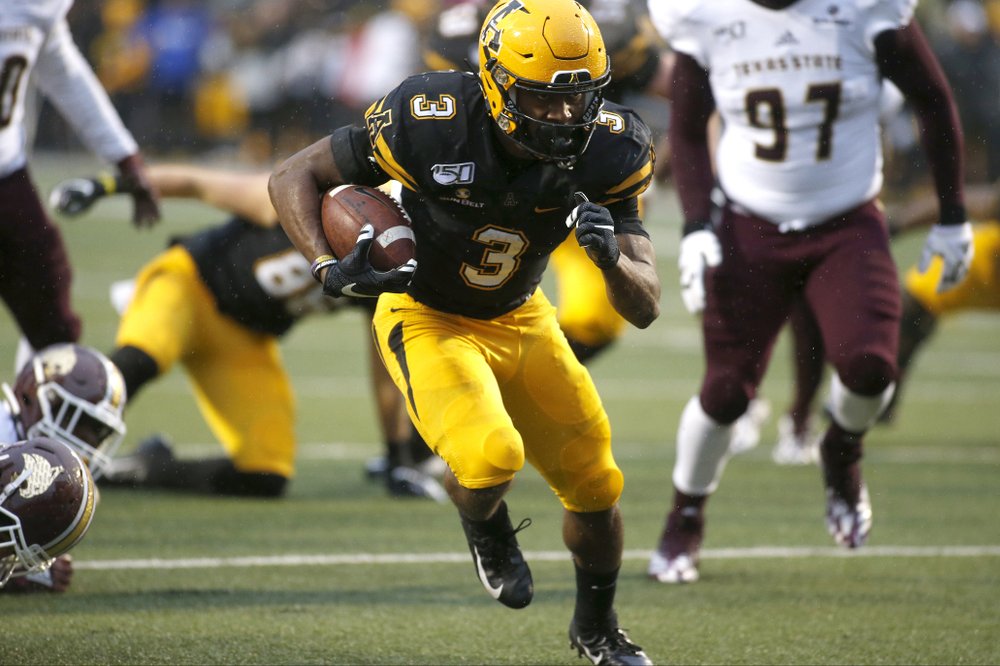 Appalachian State blew out Troy 48-13 on Black Friday. They won the Sun Belt East and will take on UL Lafayette next week in the Sun Belt Championship game. They played in the Sun Belt Championship game last season and beat UL Lafayette 30-13. Their only loss was a close 24-21 loss over Georgia Southern. The Mountaineers need to win and get some help if they want to make a New Year's Six bowl. Since moving up to the FBS in 2014, Appalachian State has been very successful in the Sun Belt.
22. Virginia Cavaliers (9-3)
Virginia beat Virginia Tech and took home the Commonwealth Cup for the first time in 15 years. On top of winning the Commonwealth Cup, the Cavaliers won the ACC Coastal for the first time in program history. They now take on Clemson next week in the ACC Championship Game, which is going to be no easy task. Virginia has been led by quarterback Bryce Perkins, who has thrown for 2,949 yards, 16 touchdowns, and 9 interceptions. He is also the leading rusher, running for 687 yards and 11 touchdowns. If Virginia can knock off Clemson, they would take home their first ACC Championship in program history.
21. USC Trojans (8-4)
USC had a week off and had to pray for a Utah loss so they could play in the PAC-12 Championship game. Unfortunately for the Trojans, Utah won and they will not play in another game until their bowl game. USC turned their season around after early quarterback injury issues. They ended up trusting freshman Kedon Slovis who has been good this year, especially the past few games. He has thrown for over 400 yards in the past three games since their loss to Oregon. There has been some speculation that head coach Clay Helton will be fired, so USC could be in for an interesting offseason.
20. Cincinnati Bearcats (10-2)
Cincinnati suffered their second loss of the season, falling to Memphis 34-24. Even though they fell short to Memphis last week, they will have a rematch with them next week in the AAC Championship game. If they can beat the Tigers, they will have a good shot at making a New Year's Six bowl.
19. Boise State Broncos (11-1)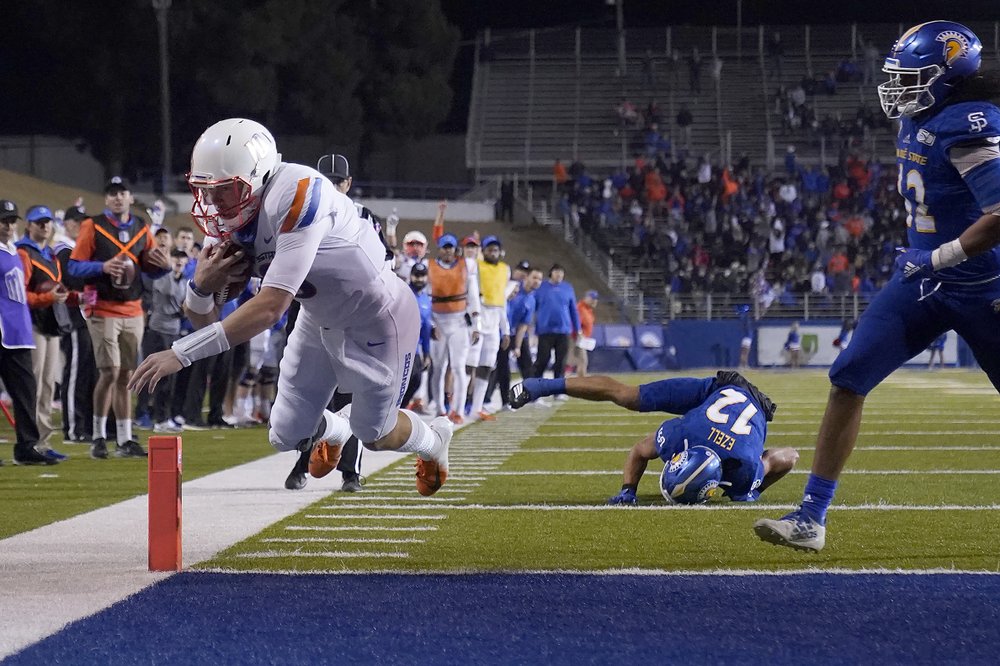 Boise State beat Colorado State 31-24 last week in a game that was pretty close throughout. With the win over Colorado State, the Broncos finished unbeaten in the Mountain West and they will play Hawaii next week in the Mountain West Championship Game. With a win, the Broncos will need Memphis to lose to in the AAC Championship to be able to make it to a New Year's Six bowl.
18. Michigan Wolverines (9-3)
Michigan got embarrassed again by rival Ohio State last week. Jim Harbaugh is now the first Michigan head coach to start 0-5 against Ohio State in the history of the rivalry. It was an up and down year for the Wolverines as they started out struggling, but they found their form later in the year, until the defeat to Ohio State. Michigan is a really good team, but they have been underwhelming this year. There is a huge emphasis on beating Ohio State, and Harbaugh shows he has not been able to find a way to win. Another embarrassing defeat to Ohio State does not help Harbaugh and it surely doesn't get him off the hot seat.
17. Memphis Tigers (11-1)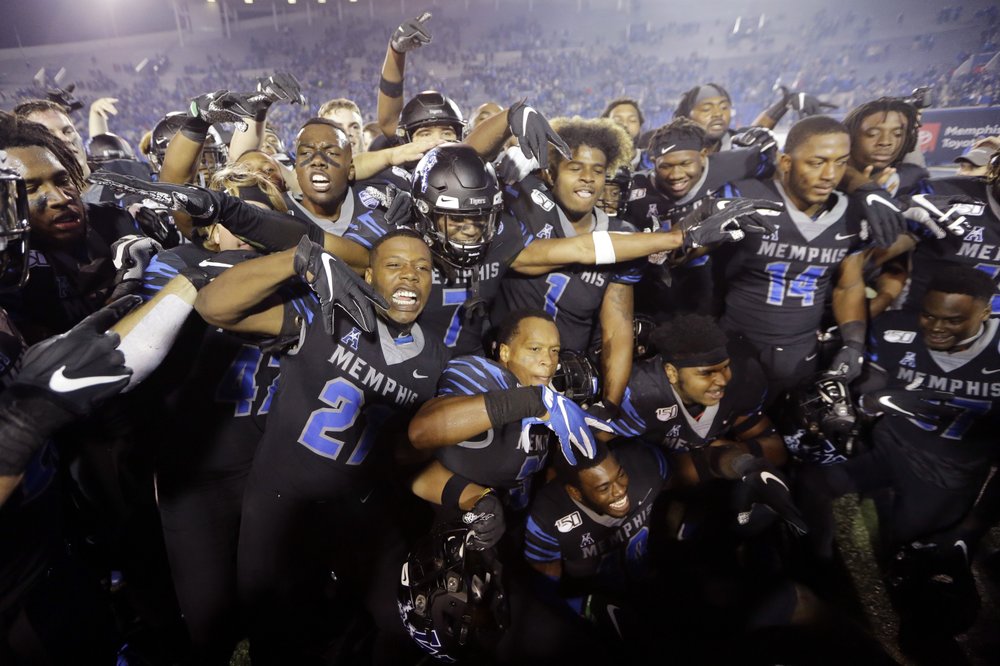 Memphis beat Cincinnati in what was a preview for the AAC Championship Game coming up next week. Based on the rankings, the Tigers are in the driver's seat for a New Year's Six bowl bid as they are the best Group of Five team. Their only loss came to Temple earlier this season and it is far behind them now. They have beaten two ranked teams in Cincinnati and Navy. SMU was also ranked when they faced off earlier in the season. Memphis was led by junior quarterback Brady White. He threw for 3,307 yards with 32 touchdowns and eight interceptions. He also has the 15th best QBR in the country which is 78.8. If he stays consistent, Memphis should be able to beat Cincinnati and head on to play one of the big boys in the New Year's six.
16. Iowa Hawkeyes (9-3)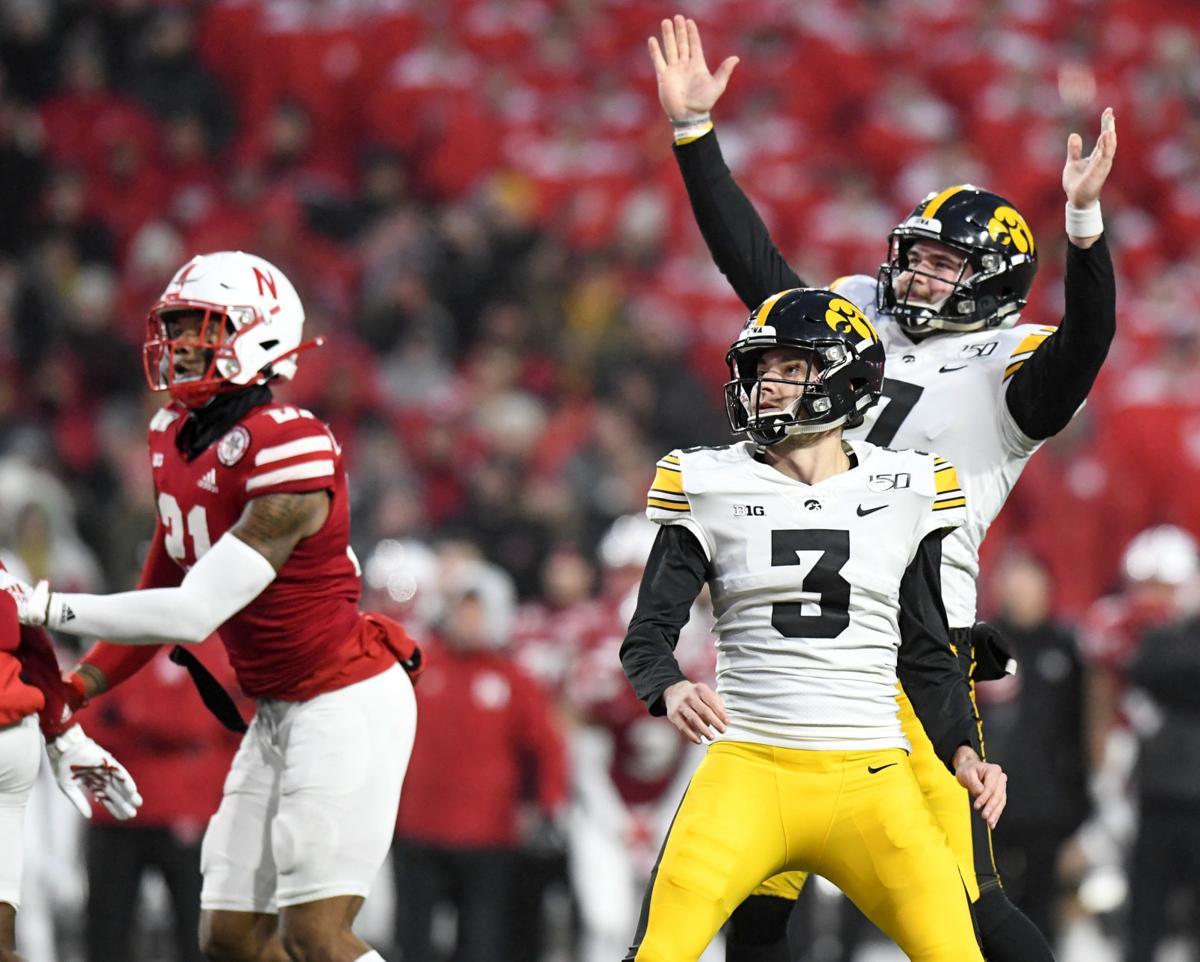 Iowa ended its campaign with a win over Nebraska 27-24. Kicker Keith Duncan knocked a 48-yard field goal straight through the uprights with one second remaining to win it. A kick that also earned Duncan a scholarship. Iowa is out of the race of the New Year's Six bowl and they won't be playing in the Big 10 Championship game next week, but it was a good season for the Hawkeyes.
15. Minnesota Golden Gophers (10-2)
Minnesota had a chance to make the Big 10 and win it for the first time since 1967. That did not happen and the dream is dead for P.J. Fleck and the Gophers for at least this year as they fell to Wisconsin 38-17 at home. Even though they suffered a bad loss, this season was still a great year and a year that will hopefully catapult them into the national stage soon. They have a coach in P.J. Fleck that players want to play for and that the whole state of Minnesota is behind. They took a huge step forward and won ten games for the first time since 2003 and were so close to a Big 10 Championship.
14. Notre Dame Fighting Irish (10-2)
Notre Dame beat rival Stanford 45-24 to lock up three straight ten-win seasons. Since the loss to Michigan, the Irish have rattled off five-straight wins and have scored 40 points or more in the last three games of the year. The offense finally got its legs and found out where Chase Claypool was. Claypool scored eight touchdowns in the last four games and had his only two 100-plus yard games in the final five games. Ian Book also quietly threw for 2,787, with 33 touchdowns and 6 interceptions. The Irish have an outside shot at making the New Year's Six but it will take some help from other teams to get in.
13. Oregon Ducks (10-2)
Oregon responded well to the loss to Arizona State, beating in-state rivals Oregon State 24-10. Now the Ducks will move on to the PAC-12 Championship game in Santa Clara next week against Utah. The most they can do here is ruin Utah's dream of the College Football Playoff. Oregon had hopes of making the College Football Playoff themselves but the loss to Arizona State ended that. Winning the PAC-12 would be a consolation for them but they were aiming for the ultimate prize of College Football, the National Championship.
12. Auburn Tigers (9-3)
Auburn did it. They finally got Alabama out of the Playoff by beating them in the Iron Bowl 48-45 after a late missed kick by Alabama kicker Joseph Bulovas. Two pick-sixes and a strong performance in the kicking game by Anders Carlson, going four for four with all of his kicks being from over 40 yards, helped the Tigers to victory. This win made the Auburn's season and it meant everything to the Auburn fans. Alabama is now orange and blue for this season and knocking Bama out of the playoffs was like winning the SEC to Auburn.
11. Florida Gators (9-2)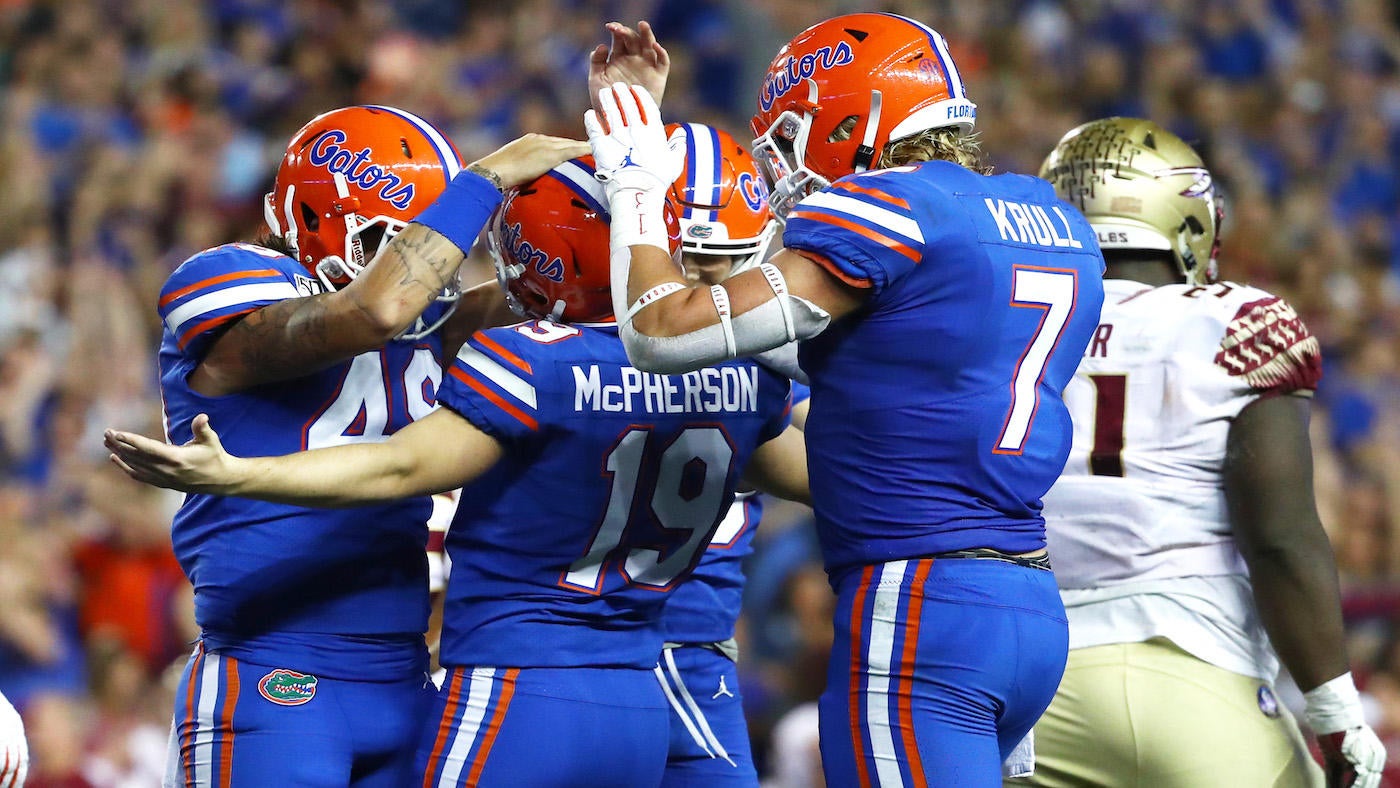 The Gators beat in-state rival Florida State 40-17 last week but Florida State is a mess, so that was expected for them to win. They found a new quarterback in Kyle Trask so losing their former starting quarterback Felipe Franks to either the NFL or another school won't be too much of a loss. They are not in the SEC Championship Game but a New Year's Six bowl bid is not too far out of the picture. They will be hoping to get into one of those games and make a statement.
10. Penn State Nittany Lions (10-2)
Penn State beat Rutgers 27-6. Surprisingly, Rutgers kept it close with Penn State, only trailing 7-3 at the half. But eventually, Penn State showed their talent and won. No Big 10 Championship Game this year for the Nittany Lions but a possible New Year's Six bowl is on the horizon, so they can look forward to that. Penn State has posted three 10-plus win seasons in four years which is a huge step in rebuilding this program.
9. Alabama Crimson Tide (10-2)
Alabama is OUT of the College Football Playoff for the first time ever. Since the College Football Playoff system was first introduced in 2014, Alabama has never missed the Playoff, until now. They lost to Auburn 48-45 off of a late missed kick off the left upright by Joseph Bulovas. The Tide had a chance to get the ball back with a little bit of time left but an offsides penalty on the punt squandered that chance and the Tide went down. Not only are they missing the Playoff, but they will also miss the SEC Championship game and they could be knocked out of the New Year's Six all together.
8. Wisconsin Badgers (10-2)
Wisconsin went into Minnesota and took down the Golden Gophers 38-17. This win meant they took home Paul Bunyan's Axe and they booked a trip to the Big 10 Championship game against Ohio State. The Badgers will be able to avenge their earlier season loss to Ohio State when they meet in Indianapolis next week. Winning this game would be a big step for Wisconsin and they have a chance to win their first title since 2012.
7. Baylor Bears (11-1)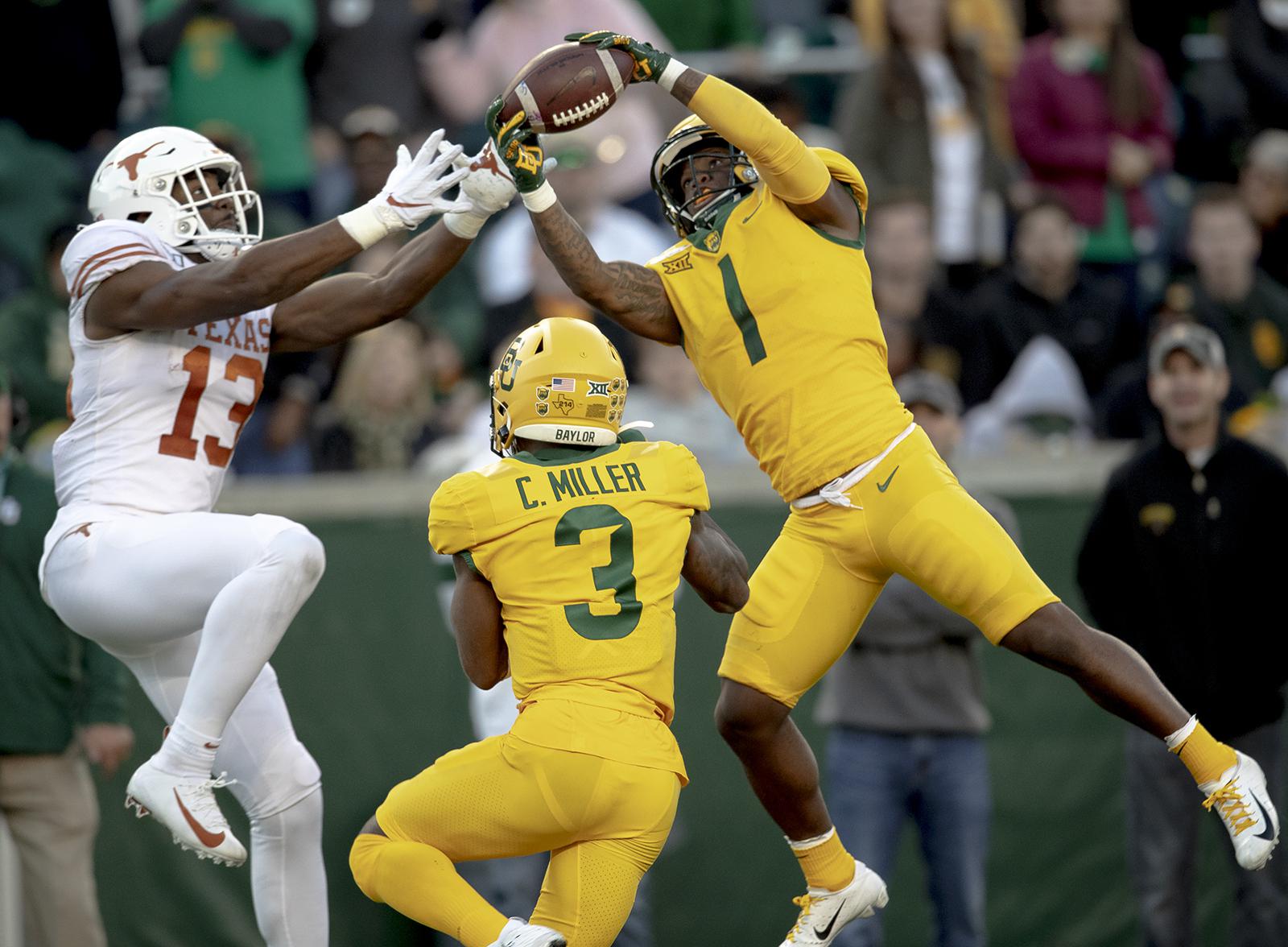 Baylor dismantled Kansas 61-6 in a game that capped off an 11 win season for the Bears. Just two years ago, Baylor was 1-11, now they flipped the script and have a chance to avenge their loss to Oklahoma in the Big 12 Championship game and make the College Football Playoff. Head coach Matt Rhule has turned this program around since the sexual assault sanctions in 2017. If Baylor beats Oklahoma, they will certainly have a good case for making the Playoff, but they may need Utah to lose in order to make it.
6. Oklahoma Sooners (11-1)
Oklahoma has a chance to make it to the Playoff if they can defeat Baylor for the second time this season. They just beat rival Oklahoma State in Stillwater 34-16 and their resume looks good enough to get in if they can beat Baylor. They may look good, but there is a chance they won't get in because of Utah. But winning this game obviously puts them in the conversation.
5. Utah Utes (11-1)
Utah blew Colorado out 45-15 and with that win, it booked them a place in the PAC-12 Championship against Oregon. Utah has been blowing teams out of the water since they lost to USC, winning by a total of 308-76 in their last eight games. This team is surely a legit contender and if they win the PAC-12 since they are ranked ahead of Baylor and Oklahoma, they would only need Georgia to lose to get in. Utah was a popular dark horse pick by many and this season has a chance to be program altering for the Utes.
4. Georgia Bulldogs (11-1)
Georgia smoked Georgia Tech 52-7 and will move on to face LSU next week in the SEC Championship game. The task is simple for the Bulldogs, win and you are in. Even though they have struggled this season, they still find themselves in the thick of it here in December. Their loss to South Carolina was much worse than some teams behind them, like Utah and Baylor, but somehow the committee has them this far up, and there is no reason for them to drop.
3. Clemson Tigers (12-0)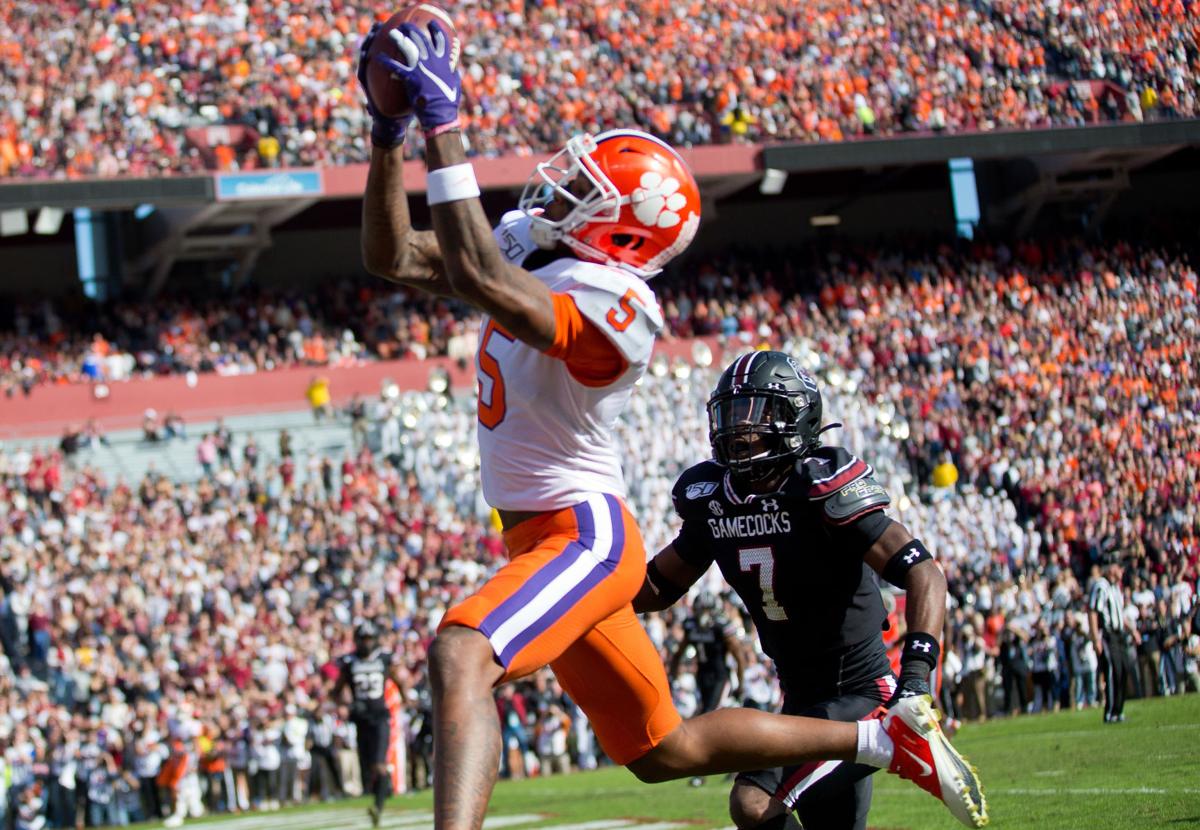 Clemson took down rival South Carolina 38-3 in a game where Lawrence dominated the Gamecocks. Lawrence threw for 295 yards and three touchdowns, also rushing for 66 yards as well. Clemson has not really gotten the respect from the committee. They won the national championship last year and are the lowest-ranked undefeated team remaining. They play Virginia in the ACC Championship Game this week and losing would mean they are out of the playoff, even though that may not mean the same for the other two teams. If Clemson can win and get into the Playoff, they will obviously be a threat.
2. LSU Tigers (12-0)
LSU finished off a perfect season beating Texas A&M 50-7. They move on to the SEC Championship Game where they face off against Georgia. However, even if they lose, the committee will still strongly consider LSU to be one of the best four teams in the country. It has never happened where two teams from the same conference have made it in, but if LSU loses a close game to Georgia, it is a possibility.
1. Ohio State Buckeyes (12-0)
Ohio State embarrassed their rival Michigan 56-27. Ohio State finished off 12-0 and will move on to face Wisconsin in the Big 10 Championship Game. With three Heisman contenders in Justin Fields, J.K. Dobbins, and Chase Young, they should be too much for Wisconsin to handle and it could be too much for anyone to handle. The Buckeyes has been extremely good this year and almost none of their games have been close. Even with a loss in the Big 10 Championship Game, they still have a good chance in making the College Football Playoff.