25. Appalachian State Mountaineers (8-1)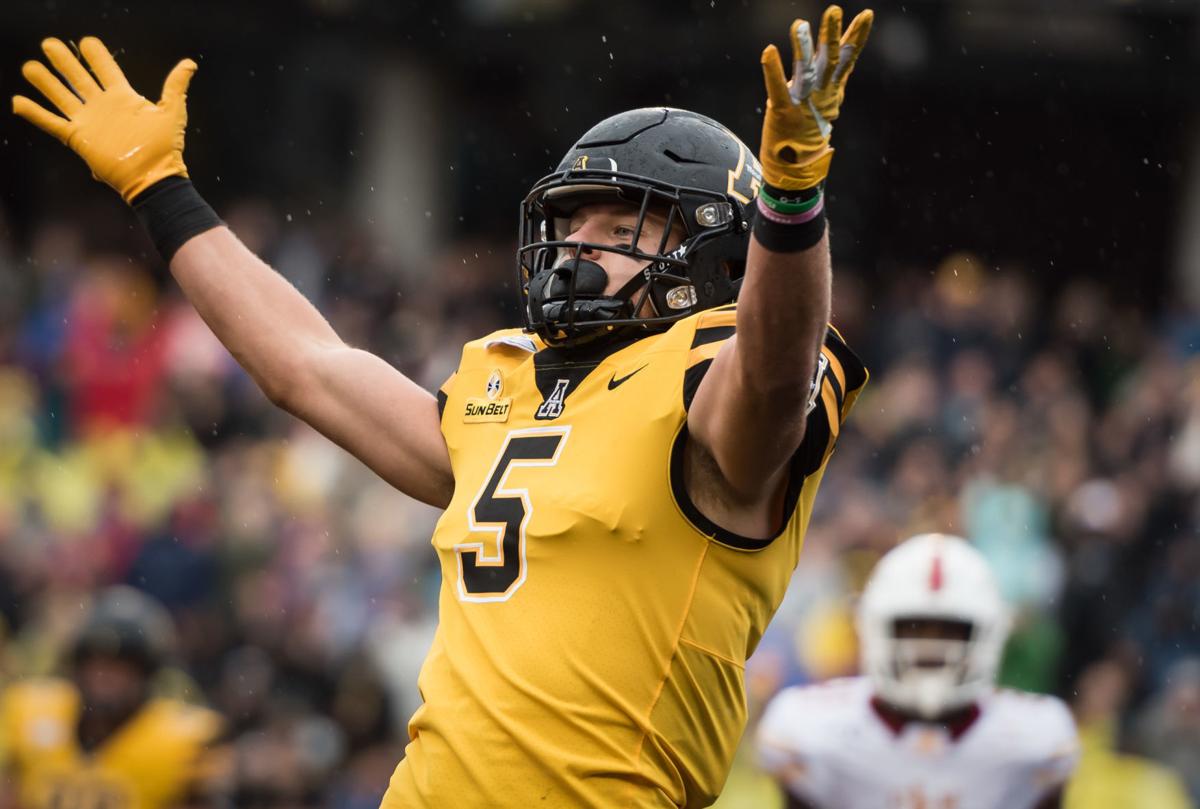 Appalachian State responded strongly after a loss against Georgia Southern last week. They beat South Carolina 20-15 in Columbia, which is a huge signature win for the Mountaineers. This was their second power five conference win this season also beating North Carolina. They have an impressive resume but the loss to Georgia Southern hurt their chances at a New Year's Six bowl opportunity.
24. Indiana Hoosiers (7-2)
Indiana has looked surprisingly strong this season. They made it into the top 25 for the first time since 1994 and they have a chance to make the College Football Playoff top 25 for the first time in program history. Their only losses have been to Ohio State at home and Michigan State in East Lansing. The Hoosiers travel to Happy Valley next week in a showdown with Penn State. If they want to keep themselves in the top 25, they need a win next week and it will not come easily at all.
23. Iowa Hawkeyes (6-3)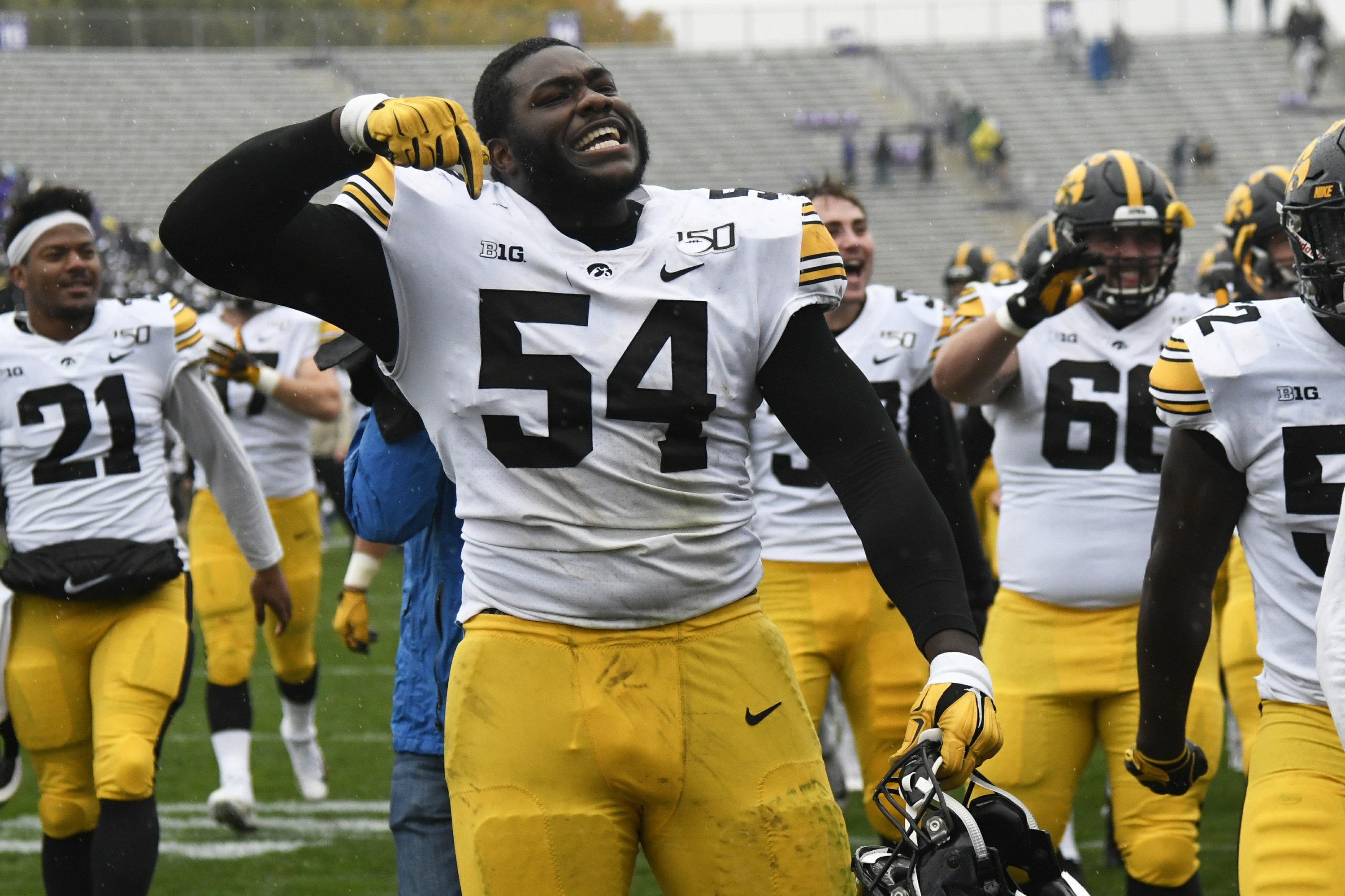 The Hawkeyes lost 24-22 in a close game against Wisconsin last week and that will most likely drop them down in the polls. Iowa sits at 6-3 with Minnesota, Illinois and Nebraska left to play. There is not much left for Iowa to achieve since they are out of the New Year's Six conversation and they are no longer in the race for the Big 10 Championship game. The most they can do is ruin Minnesota's dark-horse run to the playoff when they play them next week.
22. Texas Longhorns (6-3)
The Longhorns introduce themselves back into the top 25 this week after a win over former #16 Kansas State 27-24. There is still some hope that Texas could make the Big 12 Championship game but they would need either Baylor or Oklahoma to implode. Still a decent season so far and there is still something left to play for with Ehlinger and the Longhorns.
21. Navy Midshipmen (7-1)
Navy did not play last week but they should move up in the polls because of teams ahead of them losing. They bring their option attack to South Bend this week to play their annual game against Notre Dame. They always seem to give the Irish problems, if they can pull off an upset, they are going to shoot up the polls and put themselves in position for a New Year's Six bowl bid. That would be unbelievable for a team with low expectations this year.
20. SMU Mustangs (9-1)
SMU continues their re-birth with a 59-51 win over East Carolina. Xavier Jones was impressive in this game rushing for 157 yards and three touchdowns. SMU has looked very good this year with their only blemish being a loss to Memphis two weeks ago. They are still in contention in the American Athletic Conference, but Navy and Memphis are both tied for the lead with them in their division. Their next game is a big one against Navy in Annapolis, which they need to win to keep their hopes of a conference championship alive.
19. Boise State Broncos (8-1)
Boise State won a close one against Wyoming to put them at 8-1. They are undefeated in conference play this year and their only loss was a 28-25 defeat against BYU. The Broncos still have a chance at making a New Year's Six bowl as the highest-ranked group of five in the country. They are in control of their own destiny in the Mountain West and have a great chance at winning the conference.
18. Memphis Tigers (8-1)
Memphis checked in at 21 in the first rankings. With Wake Forest, Iowa, and Kansas State all losing, it allows them to move up without even needing to play a game. The Tigers play Houston this week, who are 3-6 this season, so they will be expecting to make another jump in the rankings after this week.
17. Cincinnati Bearcats (8-1)
Cincinnati ran over a 2-8 UConn team last week 48-3 which put them two games ahead of USF in the AAC East. If they can beat USF this week, that would clinch the division and put them in the AAC Championship game. With a couple more wins, a New Year's Six bid is a realistic goal for the Bearcats.
16. Notre Dame Fighting Irish (8-2)
The Irish checked in at #15 last week, but with Minnesota's big win over Penn State, it is inevitable that they will fall in the rankings this week even though they beat Duke 38-7. The Irish play Navy this week, which is a big game if they want to play in a New Year's Six bowl given that Navy has only one loss.
15. Michigan Wolverines (8-2)
Michigan was off this week and is going to be bumped back because of Minnesota's win. They are out of the race in the Big 10, but they can look forward to possibly hurting arch-rival Ohio State's season when they play the Buckeyes the last week of the season. They play Maryland this week who was just mauled by Ohio State 73-14, so that should be a game they expect to win. Michigan has been below expectations this season as they had aspirations of making the College Football Playoff. With that now out of the picture, Jim Harbaugh will be trying to save his job by beating his rivals Michigan State and Ohio State.
14. Wisconsin Badgers (7-2)
Wisconsin kept their hopes of a Big 10 Championship game birth with a win against Iowa. They are two games out in the Big 10 West behind Minnesota. But Minnesota still has to play Iowa and Wisconsin. Wisconsin has two winnable games against Nebraska and Purdue before that showdown against Minnesota. If Wisconsin wants a chance at the championship game, then Jonathan Taylor is going to have to continue his great season. He sits at 1,259 rushing yards, averaging 6.1 yards per carry with 15 touchdowns to his name. He is undoubtedly their best player and the Badgers will be dependant on their running back to keep their offense flowing.
13. Auburn Tigers (7-2)
Auburn did not play this week but they do have a big game against Georgia this week. All Auburn can really do is spoil the playoff hopes of Georgia and Alabama this season. Some fans have been calling for backup Joey Gatewood to take over for starting quarterback Bo Nix, but Gatewood announced he is transferring. Auburn will be stuck with freshman Bo Nix and his growing pains for the rest of the season at least. It would take an effort, but with a win against Georgia, Auburn will move up the rankings and ruin Georgia's title hopes.
12. Florida Gators (8-2)
Florida moved to 8-2 this week after trouncing Vanderbilt 56-0. Florida's two losses eliminate them from playoff contention and they need some help to get into the SEC Championship game. The Gators have two winnable games against Missouri and Florida State left and a ten-win season would be a step forward for this team. They need Georgia to lose at least two more games in order for them to get into the SEC Championship game so all they can do is play hard and win these next two games.
11. Oklahoma Sooners (8-1)
Oklahoma has struggled in recent weeks losing to Kansas State on the road and squeaking out a one-point victory over Iowa State at home last week. Oklahoma is still in contention for a playoff spot but their bad loss against Kansas State hurts their case. The Sooners face off against the undefeated Baylor Bears this week on the road, which will be the signature win they need to get back into the playoff conversation.
10. Penn State Nittany Lions (8-1)
Penn State's playoff run was de-railed with a loss to undefeated Minnesota last week. They are now one game back of Ohio State in the Big 10 East, who they play in two weeks. The game against Ohio State will decide if Penn State has a chance to make both the Big 10 Championship game and the College Football Playoff. They can't overlook Indiana this week however, who are 7-2 and looking for a big win to help out their program.
9. Utah Utes (8-1)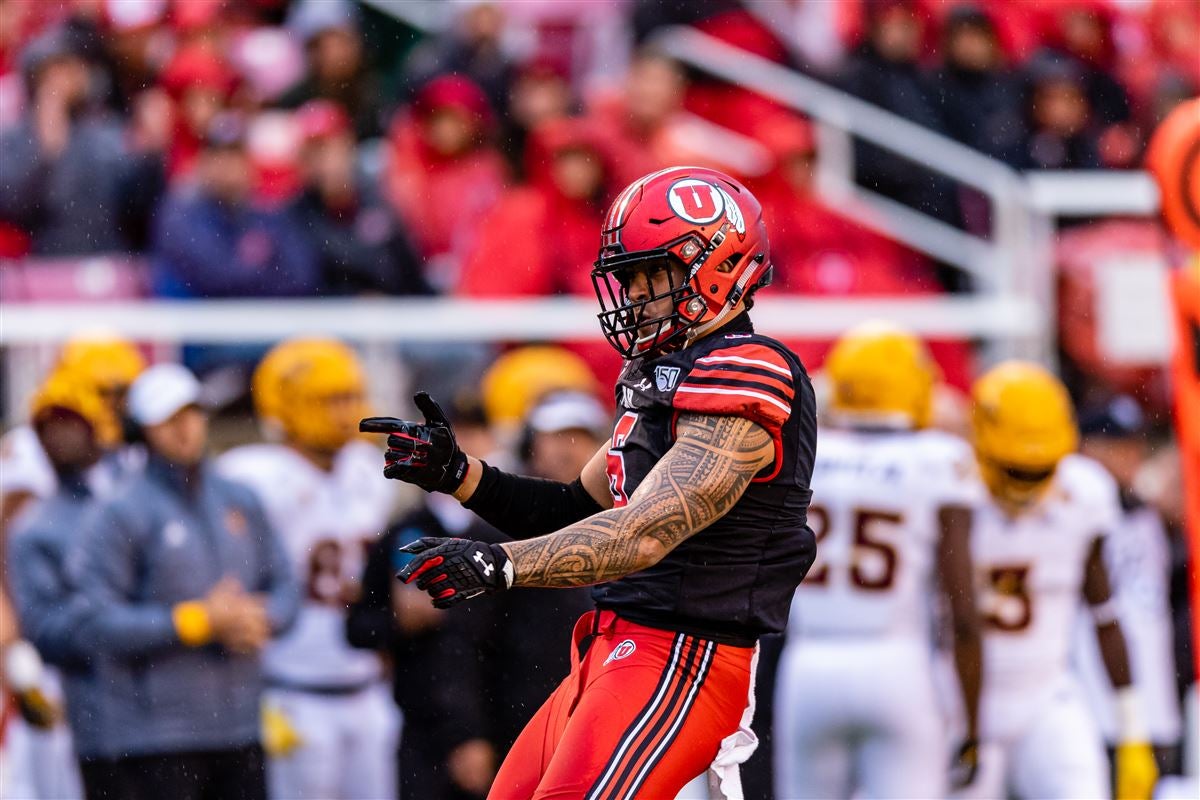 The preseason dark horse to make the College Football Playoff are still in the hunt nine games into their season. They are in control of their own destiny in the PAC-12 and they have a real shot to beat Oregon and make the College Football Playoff. The teams left on their schedule are UCLA, Arizona, and Colorado. If they can survive these three, they will be right in the thick of things come December.
8. Baylor Bears (9-0)
The Baylor Bears are still unbeaten after winning a close game 29-23 over TCU. Baylor has been one of the bigger surprises this season and will be looking to keep their hopes alive of their undefeated season when they play Oklahoma this week. If they can beat Oklahoma, they will gain the respect of the committee and could find themselves in the top 6 and maybe even the top 4 by the end of the year. After this week, the college football world will know if they are legit or not.
7. Oregon Ducks (8-1)
Oregon sat back and watched the games last week but could find themselves in the same spot as they did last week, depending on how much respect Minnesota gets. Oregon has done what they needed to do since they lost to Auburn in week one. They have not lost since and have looked good while winning. Justin Herbert has looked good, throwing for 2,329 yards, with 24 touchdowns and two picks. C.J. Verdell has been solid averaging 6.5 yards per carry. This team needs to take care of business in the PAC-12 before even thinking about the playoffs. It will be interesting how the committee looks at Oregon if they do win the PAC-12 and only have one loss since the PAC-12 has been weak in recent years.
6. Minnesota Golden Gophers (9-0)
Row the boat. Minnesota beat Penn State 31-26 to move to 9-0 for the first time in 115 years. To put that in perspective, nobody born in 1904 is alive anymore, two out of ten adults in America could not read or write, and the average wage was 22 cents an hour. Now in 2019, P.J. Fleck has his golden gophers in position to make the College Football Playoff. They still have Iowa, Northwestern and Wisconsin left and if they can pull out all three, they will be in the Big 10 Championship game and will most likely play Ohio State to make the playoff. The only question is, how much respect does the committee put on Minnesota. Last week they were ranked #17, now they beat the 4th best team in the country and showed they are legit. The sky's the limit for Minnesota.
5. Georgia Bulldogs (8-1)
Georgia shut out Missouri 27-0 to keep them in the conversation for the College Football Playoff. The Bulldogs still have to play Auburn, Texas A&M, and Georgia Tech, none of which will be easy. If they win out, they will most likely play LSU in the SEC Championship game and if they can win that, they have a strong case for the playoff. The only thing weighing the Bulldogs down is the ugly loss against South Carolina at home a few weeks ago. If they want to impress the committee, they need to have a good showing against Auburn next week.
4. Alabama Crimson Tide (8-1)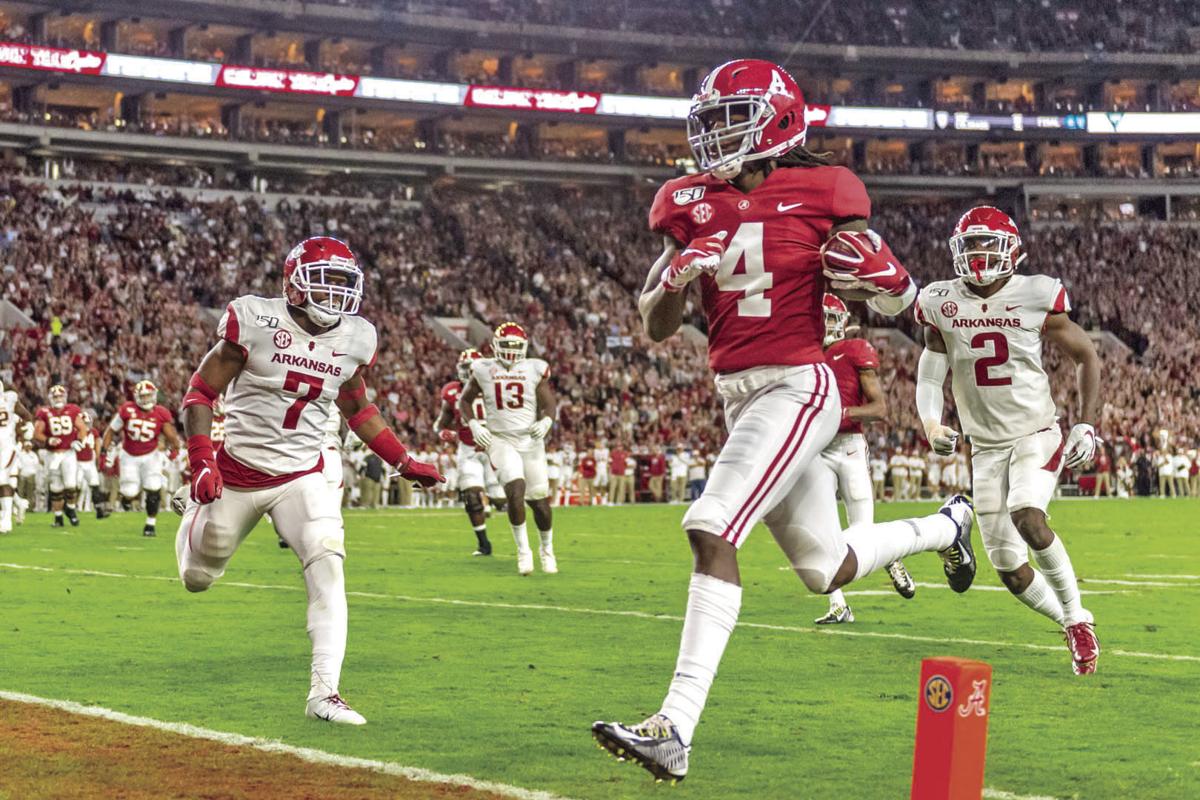 The Alabama Crimson Tide lost to LSU at Bryant-Denny Stadium 46-41 last week. They were down by 20 at the half and they made it respectable by the end. The Tide's playoff hopes are not gone but they are going to need help to get in. They will most likely not make the SEC Championship game and they need Minnesota and Baylor to lose. It will be interesting to see how much the committee likes Alabama. If they miss the playoff for the first time, it wouldn't be too big of a surprise, there are a lot of great teams this year and Alabama just isn't the best this year.
3. Clemson Tigers (10-0)
Clemson is the first team to reach 10 wins this year and the only reason why they are in 3rd is that two teams ahead of them lost. They have two games left, one against Wake Forest and the other against South Carolina. Their strength of schedule took a hit last week with Wake Forest losing their 2nd game and most likely dropping out of the top 25. This means that Clemson would not play a team ranked in the top 25 all season, which is not what the committee likes to see. Given that they are the defending champions if they win out and go undefeated.
2. Ohio State Buckeyes (9-0)
Yes, Ohio State was ranked number 1 last week and destroyed Maryland 73-14, but LSU deserves to be the best team in the country. This should not be too big of a deal to the Buckeyes because as long as they keep doing their thing, they will be in the playoff without a doubt. They have three Heisman candidates in Justin Fields, J.K. Dobbins, and Chase Young. The only issue is Chase Young's availability. He could be suspended for four games which would keep him out of games against Rutgers, Michigan, and Penn State. Two of them are huge games for the Buckeyes and will be crucial if they want to make the playoff. But they had no issue playing without Young last week when they beat Maryland.
1. LSU Tigers (9-0)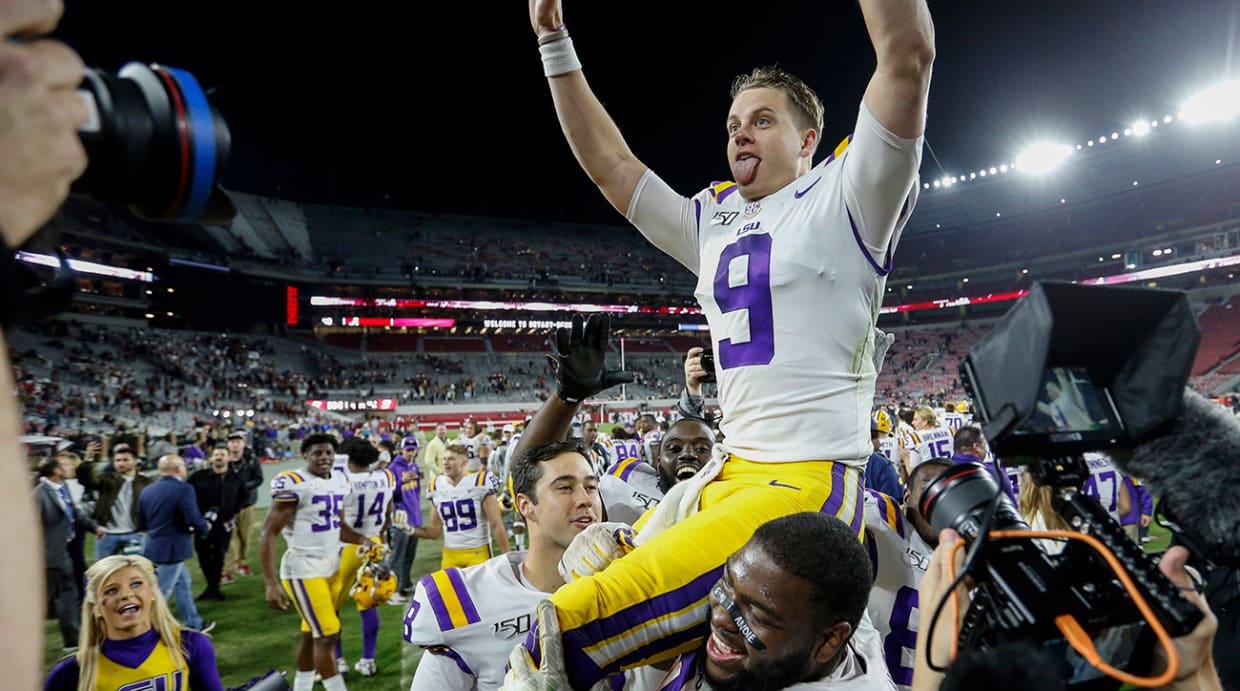 The LSU Tigers are the best team in the country. They went to Texas and beat them, they beat Florida and Auburn at home, and they just beat Alabama on the road. Senior quarterback Joe Burrow is leading the Heisman race with 3,198 passing yards with 33 touchdowns and 4 interceptions. Running back Clyde Edwards-Helaire has been stellar with 786 rushing yards and 11 touchdowns. The defense led by Grant Delpit has been great as well. This team has a great resume and a great team. They play Ole Miss, Arkansas and Texas A&M, which are all winnable games. This team should be in the playoff and they might have the best chance to win it all.