ASN contributors @cam-rancourt @nicksimeone and @collincarofano give their MLB Award and World Series predictions before first pitch.
AL MVP
Cam: Bo Bichette (TOR)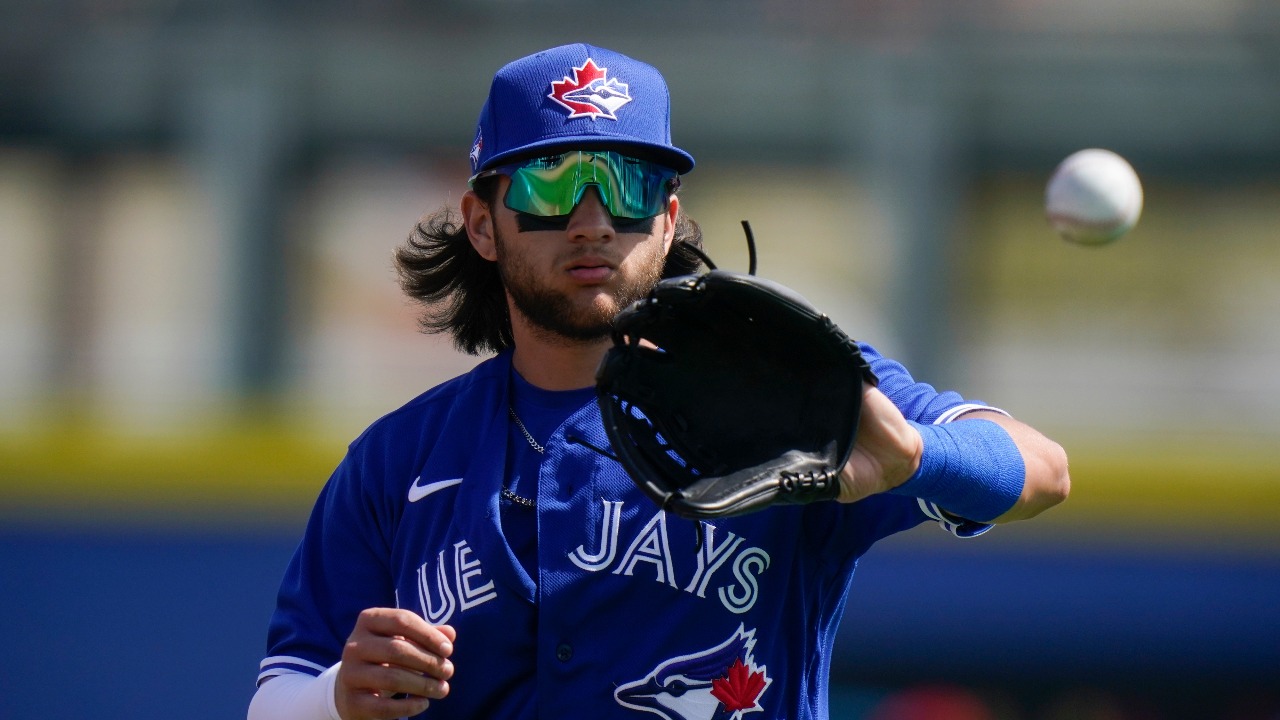 Bichette and the talented young Blue Jays are due for a big jump this year. Bichette only played in 29 games last season, but he put up great numbers at the top of the Toronto lineup. Look for Bichette to have a break-out year as he looks to bring the Blue Jays back to October baseball.
Nick: Mike Trout (LAA)
When in doubt, pick Mike Trout. Trout is the safe pick as he already has a ridiculous three MVPs, eight all-star appearances, and eight Silver Slugger awards. With a career of 1.000 OPS, Trout is on pace to be one of the best players of all time.
Collin: Jose Ramirez (CLE)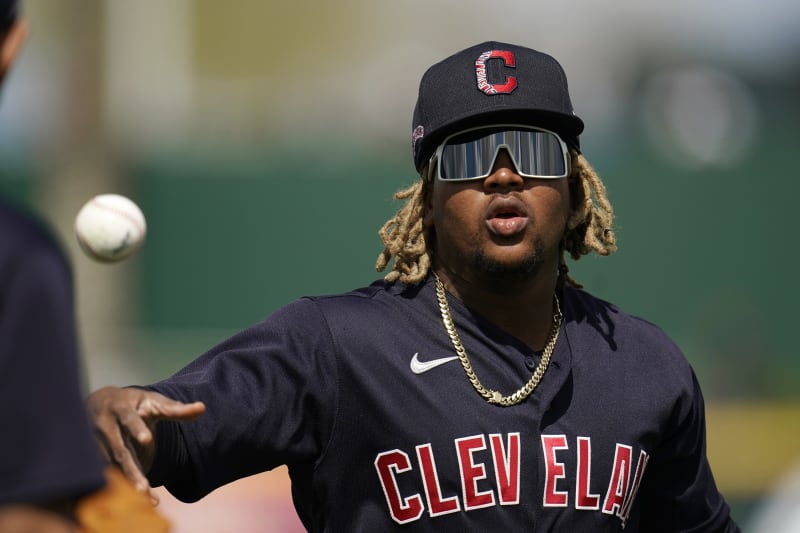 Now that Fransisco Lindor is gone, all eyes are on Ramirez to lead the offense. Three out of the last four years he has finished top three in the MVP race, this can be the year he gets over that hump.
NL MVP
Cam: Fernando Tatis Jr. (SD)
Tatis Jr. has yet to be a part of an entire MLB season, which is a scary thought. He is a straight-up stud in all assets of the game, and with a whole summer of baseball ahead, he is going to put up video game-like numbers. The rest of the league should be frightened with what this kid is going to accomplish this year.
Nick: Ronald Acuña Jr (ATL)
Coming off a third fantastic season, Acuña is potentially the best young player in the league. He will be playing in plenty of meaningful games as the Braves will be in a great division and World Series contenders. Ronald has a combination of power and speed that is hard to replicate.
Collin: Juan Soto (WAS)
Soto is heading into his 22-year-old season with three solid years of MLB experience and has been performing great (.972 OPS). With a World Series already under his belt, he won his first Silver Slugger award last season which is the first of many awards to come.
AL ROY
Cam: Bobby Dalbec (BOS)
The leader in HR during the spring training is in for a big regular-season ahead. The Red Sox don't have much pop in their lineup, and Dalbec is pure power. There is a strikeout issue with Dalbec, but when he makes contact, the baseball goes far. Dalbec will be a difference-maker in the middle of the Boston lineup with a 30-40 HR season.
Nick: Randy Arozarena (TB)
Jarred Kelenic will give Arozarena a run for his money, but I give the edge to last year's postseason hero for the Rays at the end of the day. He carried Tampa Bay to the AL pennant in 2020, setting MLB postseason records with ten home runs, 29 hits, and 64 total bases. The 26-year-old still has rookie eligibility for 2021.
Collin: Nick Madrigal (CHW)
After the devastating news that Eloy Jimenez is probably going to be out for around six months, the White Sox will need some more young guns to step up. Madrigal batted .340 last season with a .376 OBP. He is great at getting on-base, and if he can get a little more pop into that bat this season and find some gaps he will make a great case for ROTY.
NL ROY
Cam: Ian Anderson (ATL)
The third overall pick in the 2016 draft comes into the 2021 season with a boatload of confidence. Fresh off a postseason run with the Braves, he started four playoff games, including two in the World Series. Anderson is looking to continue on this train and set his place in a stacked Atlanta rotation.
Nick: Sixto Sánchez (MIA)
Sánchez has a four-seam fastball that reaches 100 mph, a two-seamer in the 96-97 mph range, a changeup, a curve, and a slider. His stuff is electric, and I love his potential. He changed his jersey to No. 45 last November to have the same number as his hero Pedro Martinez.
Collin: Ke'Bryan Hayes (PIT)
The 24-year-old was called up last september and showed out big time: .376 BA 1.124 OPS 5 HR 11 RBI, in 24 games. Now he is scorching hot in spring training, so at least Pirates fans have something to look forward to this season.
AL CY Young Award
Cam: Tyler Glasnow (TB)
As the most handsome man in the MLB, Glasnow sure does have some sexy stuff to go with it. After making hitters look silly all October, the Rays finally handed the franchise's keys to their new ace. At 27 years old, this could be the best year of Glasnow's young career as he looks to take the next step this season.
Nick: Gerrit Cole (NYY)
Cole is somehow still looking for his first career Cy Young Award, though he's gotten close with top-five finishes the last three seasons. Expect Cole to be a workhouse. Remember the last time he played an entire season with the Astros in 2019? He went 20–5 and led the majors with 326 strikeouts.
Collin: Shane Bieber (CLE)
I'm giving last year's; strike-out leader, ERA leader, WAR leader (pitchers), you name it, his second consecutive AL CY Young. Bieber was just mowing people down last year and dominating games. This year can be just as dominant, especially since he doesn't have to worry about who's behind him because Cleveland's pitching staff is so good.
NL CY Young Award
Cam: Zac Gallen (ARI)
Gallen flew under the radar last season as a 25-year-old starter with 2.75 ERA. Arizona has revamped their lineup, and with a bit more run support, the whole world is going to realize who he is. Buy stock in Gallen while you still can; this kid paints corners and brings the energy the game needs.
Nick: Jacob deGrom (NYM)
Cole and deGrom will battle this year for the title of the best pitcher in New York. Jacob has become an elite pitcher on track for the Hall of Fame. Plus, he throws 100 mph and has a 2.10 ERA and two Cy Young Awards in the last three seasons (and a third-place finish in 2020).
Collin: Sandy Alcantara (MIA)
I feel like Alcantara is getting no love! He is definitely a sleeper pick, but I'm confident in it. Although it is not that big of a sample size, Alcantara has improved every year he has been in Miami and is on track for another career year.
AL Manager OTY
Cam: Bob Melvin (OAK)
The Athletics are constantly faced with being a low-budget ball club, which leaves a lot of pressure on the manager. Oakland has made the playoffs the past three seasons but has yet to make it to the ALCS. Melvin will carry a team full of power, punch-outs, and pizzazz to a record-breaking season in Oakland.
Nick: Tony La Russa (CWS)
The White Sox are now ready to make the jump from good to great. Their roster is loaded with young talent with some experience under their belt, and now their pitching is bolstered. La Russa brings a veteran presence that will lead Chicago to the playoffs.
Collin: Charlie Montoyo (TOR)
Last season Montoyo exceeded expectations with the Blue Jays. They have only gotten better and keep getting better by the day. If Toronto makes the second seed in the AL seed he will be a lock for the award.
NL Manager OTY
Cam: Brian Snitker (ATL)
There is no question that Snitker's roster is full of talent; it's just how he will be able to manage it. The Braves are ready to run through the league this summer, and Snitker will be at the helm. How he manages the roster, all season will help determine success in October, and Snitker is up for the challenge.
Nick: Luis Rojas (NYM)
After a wild offseason for the Mets, Rojas is in prime position to lead them to the playoffs. Mr. Smile is in the Big Apple, their pitching staff is amongst the league's best, and Pete Alonso mashes the ball. Hopefully, Mets fans do not get disappointed once again.
Mike Shildt (STL)
I know Shildt just won the award in 2019, but this is another great opportunity for him. After a very tough season battling many occurrences of COVID-19 suspending/cancelling their games, he was still able to manage to get them into the playoffs. And they put up a fight against the Padres in that first round. The Cardinals are healthier and also added MVP candidate Nolan Arenado to the squad.
AL Comeback POY
Cam: Andrew Benintendi (KC)
After missing most of last season with an injury, Boston traded Benintendi to Kansas City for a fresh start. Benintendi looks to bring back his hitting he found during the 2018 Sox title run and take over this Kansas City lineup. At 26, Benintendi still has a lot left in the tank.
Nick: Trey Mancini (BAL)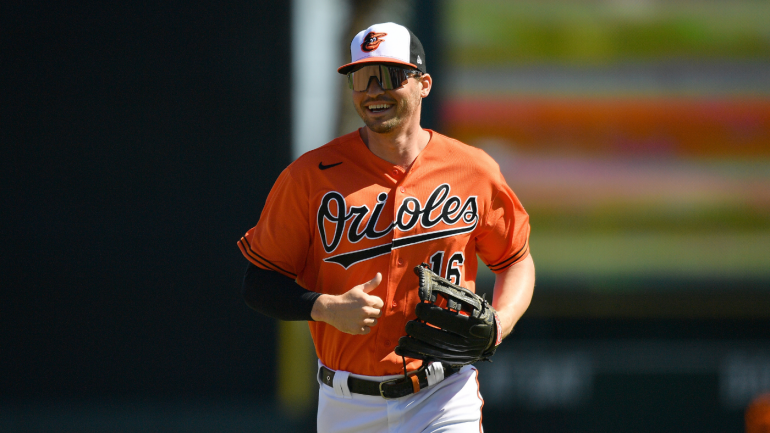 Fully recovered from Stage 3 colon cancer, Mancini is a heavy favorite for CPOY after sitting out last year to undergo chemotherapy treatment. He would join Carlos Carrasco as fellow cancer survivors to win the honor. Mancini would also be the second Oriole to return from colon cancer, following Eric Davis in 1997. (source MLB.com)
Collin: Shohei Ohtani (LAA)
Ohtani has not had the best last couple of seasons. After winning ROTY in 2018, he had to get Tommy John surgery and couldn't pitch in 2019. He batted decently that year, but his season was cut short because of a knee injury. In 2020 he performed very poorly at the plate, and in his first start back he gave up five runs without getting an out. Ohtani has looked solid in spring training and has MVP potential if he is able to stay healthy and play well from both sides of the ball.
NL Comeback POY
Cam: Mike Soroka (ATL)
Soroka only made one start last year after being an all-star in 2019. People forget he was supposed to be the ace over Max Fried. Soroka isn't going to be pressured to pitch when he doesn't have to because of the depth Atlanta has, but lookout. At 23 years old Soroka still has a lot of potential and looks to bounce back in 2021.
Nick: Stephen Strasburg (WAS)
Strasburg is looking to bounce back from carpal tunnel surgery that ended his 2020 season. He had a phenomenal 2019, and I expect him to bounce back after dealing with injuries last year.
Collin: Madison Bumgarner (ARI)
Mad Bum had a rough 2020. He had an ERA of 6.48, which is his worst by far in his career. He is going into is 31-year-old season, but I think he still has plenty of gas left in the tank and will make a great comeback for the D-Backs.
AL Pennant Winner
Cam: Chicago White Sox
The White Sox had a very successful regular season last year, but lost in the wild card to the A's. A roster full of youth, and the addition of some veteran pieces, the White Sox are looking to make a push towards the October classic this season. The pitching staff is improved, and the lineup gained more confidence this team is going to be very dangerous this summer.
Nick: New York Yankees
2021 is finally the year for the Yankees to win the pennant. Tampa Bay were sellers in the offseason, Verlander is still out for Houston, and the other top teams are very young. If Judge and Stanton play the majority of the season, the Yankees will win the pennant.
Collin: New York Yankees
Health is key for this team. They gained an edge over the Rays this year, and their biggest competition would probably be the White Sox. The team with the third-best odds to win the AL Pennant is the Twins, but the Yankees have never had a problem with them.
NL Pennant Winner
Cam: Atlanta Braves
Atlanta was one game away from the pennant last year, and now they added two lethal arms to the rotation. By getting Soroka back and adding veteran Charlie Morton the Braves are bringing back their 1990s identity of crazy pitching. It's time for a new era in the NL and the Braves are ready to take the spot right from under the Dodgers' nose.
Nick: Los Angeles Dodgers
I am very tempted to pick Atlanta, but I think the Dodgers rotation is too stacked to lose to them. Bauer, Buehler, and Kershaw's three-man rotation in the playoffs may be the best in the league. I do not think 2020 was a fluke; Los Angeles will be a wagon.
Collin: Atlanta Braves
It's finally Atlanta's year (I know, sounds crazy). They choked in the playoffs last year after blowing a 3-1 lead to the Dodgers in the NL Championship. The Braves have three legit MVP contenders on their team and the guys around them are no scrubs.
World Series Champ
Cam: Atlanta Braves The city of Atlanta can rejoice! The Braves will bring the World Series Championship to a city that needs it more than ever. They are going to be hungry this year after blowing a 3-1 lead to the Dodgers in the NLCS last season. Atlanta's playoff experience and pitching depth will be too much for the White Sox to handle as the Braves win their first World Series since 1995.
Nick: New York Yankees
Yes, I know that I said LA's three-man rotation may be the best in the league but don't sleep on the Yankees' pitching additions. Hopefully, they will have Cole, Kluber, Severino to match up, and if not, they have plenty of depth with young arms. I think this year will be a dogfight for the World Series, and 2021 is undoubtedly going to be fun to watch.
Collin: Atlanta Braves
New York will put up a good fight, but their rotation, even with Cole and Severino, won't be able to keep up with the Braves. Atlanta will get their revenge for losing twice in four years against the Yankees in the World Series back in the late nineties.
Check out @collincarofano 's 2021 MLB Power Rankings here!