1. Minnesota Timberwolves: Anthony Edwards, (Georgia, SG, Freshman)
Minnesota may try to trade down, but Edwards going first overall makes sense for the Wolves. The Georgia guard can immediately step in and be the third scoring option alongside D'Angelo Russell and Karl-Anthony Towns. LaMelo Ball and James Wiseman could clash with Minnesota's current roster, but not Edwards. He would be their starting shooting guard and has as much potential as anyone in the class with his scoring ability and athleticism.
2. Golden State Warriors: James Wiseman (Memphis, C, Freshman)
It is a little unfair that the Warriors will add the number two overall pick to a roster that has Steph Curry and Klay Thompson returning from injury. Although Wiseman can't shoot, he will provide a nice dimension to Golden State. As an athletic finisher, the center can round off their lineup nicely. He fills an immediate need as a rim protector/lob catcher and creates a bridge to the future with his tremendous upside – exactly what Golden State is looking for.
3. Charlotte Hornets: LaMelo Ball (Hawks, PG, 2001)
LaMelo is the most interesting prospect in this draft. Known for his famous family and limitless range, Ball is a dynamic playmaker. He can be paired with Devonte Graham to form an elite shooting backcourt. Ball is far from a finished product, but his ceiling will likely land him in the top three picks.
4. Chicago Bulls: Deni Avdija (Maccabi Tel Aviv, SF/PF, 2001)
Avdija is seen as one of the safest picks in the draft, especially after the improved play of European players. He can handle the ball despite his size which can benefit guys like Zach LaVine and Lauri Markkanen. Despite unknown shooting ability, the playmaking is undeniable.
5. Cleveland Cavaliers: Obi Toppin (Dayton, PF/C, Sophomore)
Toppin was known in college for his flashy athleticism. With his incredible vertical and offensive ability, there are rumors he is flying up teams draft boards. Even though Cleveland has Kevin Love and Andre Drummond, this could be a great investment. Toppin's main flaw is concerns over defensive ability.
6. Atlanta Hawks: Onyeka Okongwu (C, USC, Freshman)
Although the Hawks recently acquired Clint Capela, that may not stop them from drafting Okongwu. His defensive ability is special, as he is drawing comparisons to Miami's Bam Adebayo. The USC big man is also a consistent, athletic finisher at the rim.
7. Detroit Pistons: Tyrese Haliburton (Iowa State, PG, Sophomore)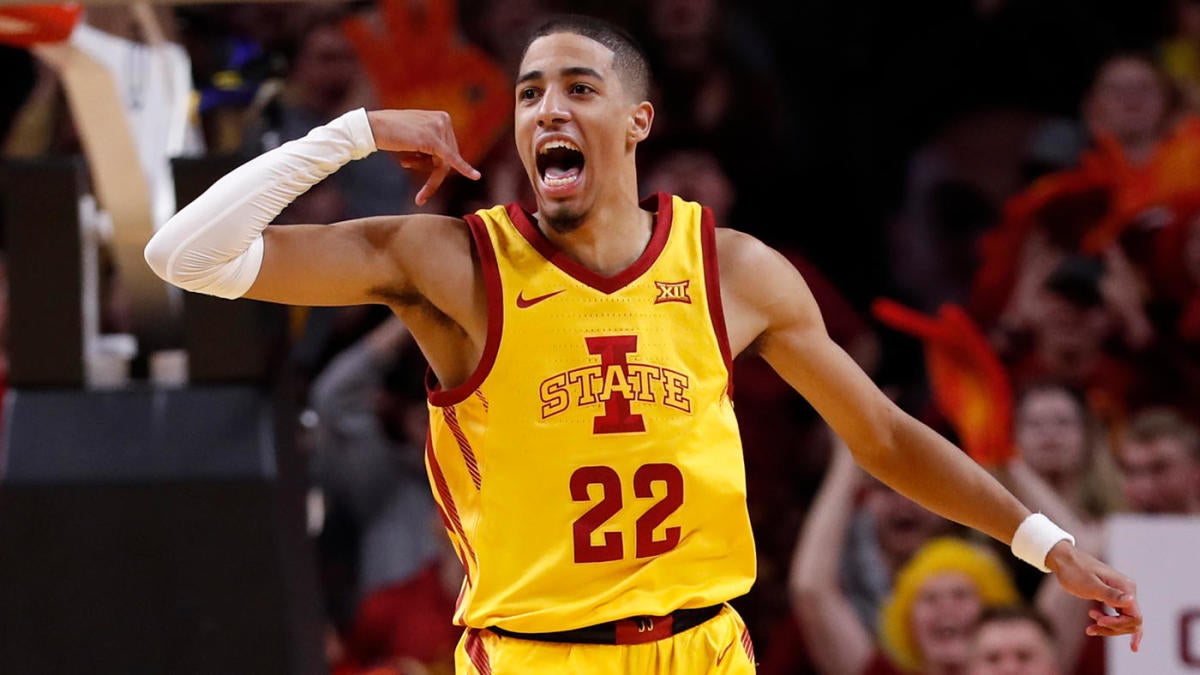 Haliburton could be a great duo with Derrick Rose. As a tall shooter, he could play the 2 in the NBA if he were paired with a true point guard. However, his ball handling and efficiency has him high on draft boards.
8. New York Knicks: Devin Vassell (Florida State, SG/SF, Sophomore)
Vassell is one of the best defenders in this class. With his long wingspan and ability to hit open shots, he could be a great 3-and-D wing for the Knicks. New York could also go with Isaac Okoro, but many say Vassell has higher upside.
9. Washington Wizards: Isaac Okoro (Auburn, SF/PF, Freshman)
Okoro is going to become an immediate lockdown defender. He can guard multiple positions, and he would be exactly what the Wizards need alongside John Wall and Bradley Beal. He's not much of a shot creator, so it would also benefit him to play off of offensive minded guards.
10. Phoenix Suns: Patrick Williams (Florida State, SF/PF, Freshman)
Williams is generating hype because of his pure athletic ability. At 6'8″, 225 pounds with a 6'11" wingspan, Williams possesses the physicals to be a great defender. After adding Chris Paul this week, the Suns can plug Williams in as a 3-and-D wing.
11. San Antonio Spurs: Killian Hayes (Ratiopharm Ulm, PG, 2001)
Hayes is all over the place on draft boards. Some teams believe he can become an elite playmaker who will grow as a shooter, while others have questions over his size and athleticism. San Antonio could be a perfect place for Hayes to refine his skills under Gregg Popovich.
12. Sacramento Kings: Aaron Nesmith (Vanderbilt, SF, Sophomore)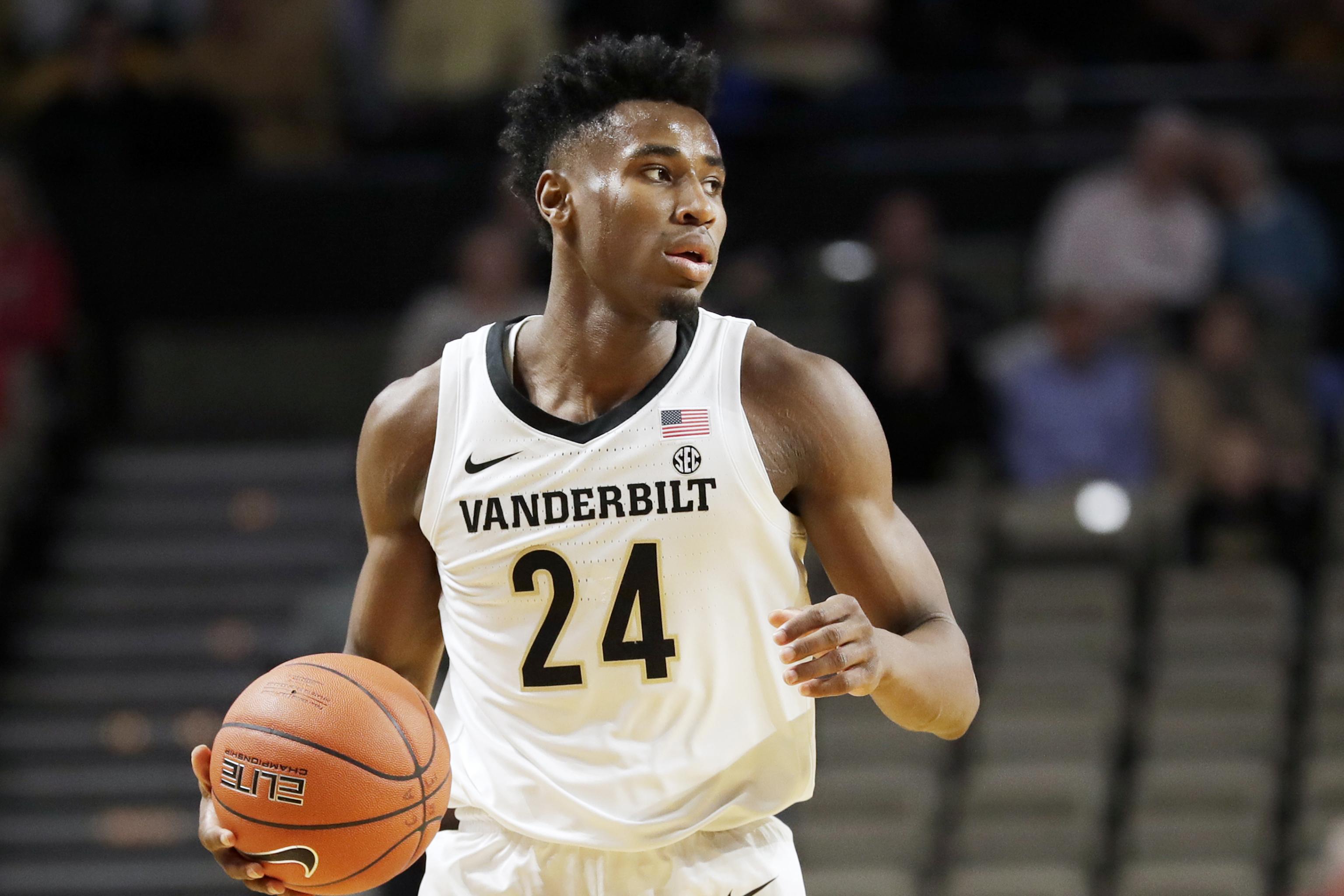 Nesmith is potentially the best shooter in this draft. He shot 52.2 percent from three in 14 games before injuring his foot. This would provide immediate help for De'Aaron Fox after the Kings traded away Bogdan Bogdanovic this week. Nesmith's draft stock will ultimately be determined by how many teams trust the small sample size of last season.
13. New Orleans Pelicans: Kira Lewis Jr. (Alabama, PG, Sophomore)
Lewis is impressing scouts with his speed with the ball and size. He is fluid with the ball and is the same age as most one-and-done players despite being a sophomore. After trading away Jrue Holiday, New Orleans will be looking for a guard in the draft. Lewis made 48.8% of his 3-point attempts in Alabama's final seven games.
14. Boston Celtics: Jalen Smith (Maryland, PF/C, Sophomore)
Jalen Smith is exactly the type of athletic big man that the Celtics need. He improved his shooting ability and is an elite shot blocker. Smith's biggest flaw is that he can be stiff and move slowly. However, he is versatile with a 7'2″ wingspan, so expect him to be a lottery pick tonight.