There are always a ton of talented players that are overlooked in each and every draft, and there are quite a few that will go later than they should in this year's draft.
Cole Anthony, UNC, PG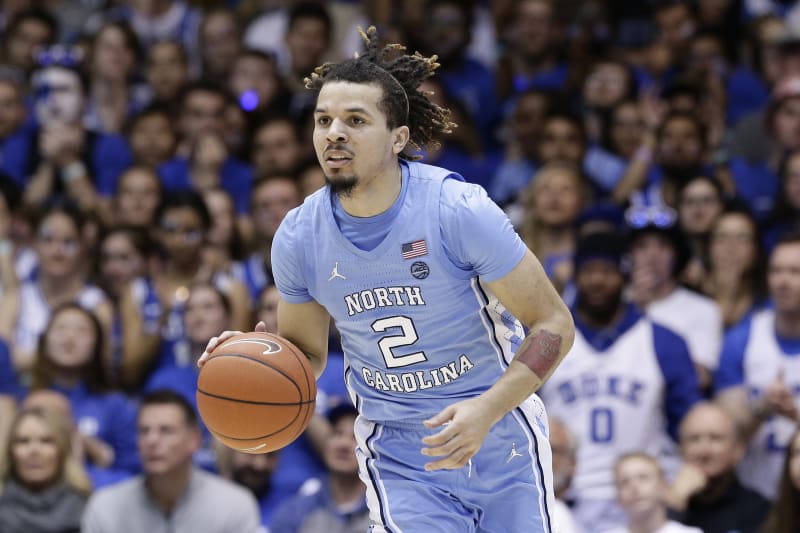 Cole Anthony is one of the most offensively talented players in this draft, and due to North Carolina's lack of success last season he is a bit overlooked. He didn't have quite the efficiency in shooting you want to see, but he averaged about 19 points with 6 rebounds and 4 assists at UNC. Anthony has been working a lot during the offseason in preparation for the draft, and he could be a key rotational piece in his first year. Let's not forget he was ranked the number two recruit in the class of 2019 behind projected top three pick James Wiseman.
R.J. Hampton, New Zealand Breakers, PG
R.J. Hampton went overseas to play professionally in Australia rather than going to college. He was at one point a top-five recruit in the class of 2019, but his stock dropped after going overseas and underperforming. But, you have to take into account that he was playing with professionals as an 18-year-old and only getting about 20 minutes per game. Hampton is very quick and athletic and has a huge upside and would be a valuable pick for any team.
Vernon Carey Jr., Duke, C
In most mock drafts, they have Vernon Carey Jr. going late first-round or early second-round. The 6'10" 270 lbs. big man is a force to be reckoned with in the paint. He averaged 19 and 9 with 1.6 blocks at Duke and has the capabilities of fitting into an NBA team's rotation right out of the gate. He is physical, yet has a nice touch around the rim and also shot 38 percent from beyond the arc. Whoever is able to grab him could be the steal of the draft for his value.
Jaden McDaniels, Washington, Forward
Jaden McDaniels didn't put up any crazy numbers at Washington, but he has the intangibles to become a Kevin Durant type player. Obviously, he is not at the level of KD coming out of college, but they are comparable. He is a long, lanky, and mobile 6'10" forward that can shoot well from both the mid-range and three and can also finish around the basket. Since he has a nine foot standing reach, he is also capable of being a good rim protector. He is another prospect that is a lottery-pick talent, but may slip later in the first-round.