Baseball is finally back! There are a ton of factors going into these rankings now that opening day was extended so long, as well as all of the implemented changes. ICYMI: 60 game season, universal designated hitter, extra innings begins with a man on second, 10 team divisions (NL & AL East, NL & AL Central, and NL & AL West), and 14 playoff teams.
Anything can happen in baseball, and now with a 60 game season who knows what can happen. I wouldn't count out a majority of these teams from making the playoffs this year.
Find where your favorite team is ranked to kick off the 2020 MLB season!
30. Baltimore Orioles
This doesn't really come as a surprise for the Orioles to start off last on this year's power rankings. They finished the season last year as the second to last team in the entire league, and they may just take the crown for the worst team this year. Due to Trey Mancini, their franchise player at this point, being ruled out indefinitely for stage three colon cancer, the O's are not in a good position to start the 2020 season.
29. Miami Marlins
Since 2017 after losing their stacked outfield of Giancarlo Stanton, Christian Yelich, and Marcell Ozuna, as well as Dee Gordon, they have been at the bottom of the league. They acquired a lot of talented prospects by trading their players away, but are still not in good shape to compete in the league for another couple of years. There is a lot of young talent on this team, especially with their pitching, but I don't think they are ready to compete at a high level in a short season. They signed a couple of guys who should help maybe boost them out of last in their division in Jesus Aguilar, Jonathon Villar, and Corey Dickerson, but odds are they will still finish at the bottom.
28. Seattle Mariners
The Mariners began last season on a very hot start with a 13-2 record in the first 15 games. Then, they started losing and ended up with a record similar to the projected one at the beginning of the year. When they were losing last year they made a lot of significant trades that made them a lot worse and set them up for a rebuilding year in 2020 and for years to come.
27. Detroit Tigers
Detroit had a very rough year in 2019 finishing with a league high 114 losses, their worst record since 2003 and just the second time in franchise history they had below 50 wins. After losing a ton of their starters, rotation and lineup, between 2017 and 2018, they have been at the bottom of the AL Central, and it does not look like they will be any sort of competition in this season either. Something to look forward to for Tigers' fans is their number five ranked farm system and maybe Miguel Cabrera could stay healthy in a shortened season.
26. Kansas City Royals
The Royals have a very sneaky talented offense coming into the 2020 season. They have an all-star in Whit Merrifield, 2019 AL home run leader Jorge Soler (48 HRs), and rising stars Adalberto Mondesi and Hunter Dozier, who was just shy of making the all-star game last season. Not to mention Salvador Perez is set to make a return after an injury prevented him from playing last season. The problem with KC is that their pitching is very sub par. Unless the pitching staff can have a miraculous year and help support the offense, it seems that incoming manager Mike Matheny will have a challenging first year with the club.
25. Pittsburgh Pirates 
The Pirates had a pretty sharp decline from 2018 going into last year, going from 82 wins down to 69, which brought them down to the bottom of that tough NL Central. It seems they are going into a little bit of a rebuilding faze. Pittsburgh traded one of their best all around players in Starling Marte to the Arizona Diamondbacks this winter for a pitching prospect and an infield prospect. The Pirates offense did pretty well last season and have some promising franchise cornerstone players, but the problem still lies in their pitching, which did not do too well last season. Now with moving into an even harder 10-team division, they will probably have a similar type a year as last year.
24. San Francisco Giants
San Francisco's roster is compiled of many veteran players, and a lot of them have been with the team for a while. They already lost their ace Madison Baumgarner in free agency, and now the question is how long will Brandon Belt, Hunter Pence, Pablo Sandoval, Brandon Crawford, and Evan Longoria remain on the team, let alone in the MLB. Buster Posey announced that he made the decision to sit out this season which is not good news for Giants fans. San Fran has a top 10 farm system so it seems like they are ready for the absence of all of their veteran stars. It has been four years since the Giants have made the postseason, and it has been dreary because they always have magical runs and moments in the playoffs. Now, they are heading towards a rebuilding stage. Gabe Kapler did not live up to expectations in Philly, but maybe he can try to turn this club back around.
23. Colorado Rockies
The Rockies have one of the best lineups out there, compiled of Trevor Story, Daniel Murphy, Charlie Blackmon, and of course Nolan Arenado. But their pitching, on the other hand, is not anything to get excited about. Jon Gray is a good starter, but besides that they do not have much talent with their pitching staff. One of their rotational outfielders, Ian Desmond, decided to opt out of the season, which also hurts Colorado. 
22. Toronto Blue Jays
Toronto went into last year with the hope of developing some of their younger players and did just that. Vladimir Guerrero Jr., Cavan Biggio, and Bo Bichette all showed out last season and made it clear they are major league ready and have a lot of potential. The addition of the second place 2019 NL Cy Young Hyun-Jin Ryu was big because they needed some pitching help. They also signed a couple veteran arms that should help the rotation. They have a ton of young talent and could surprise a lot of people this year.
21. San Diego Padres
Here's another club that has a very bright future and could also do some damage this season. They of course have the breakout star from last year whose season was ended abruptly due to injury, Fernando Tatis Jr. He most likely would have pulled away with rookie of the year if he wasn't hurt. They also have a couple of other big bats with Manny Machado, Will Myers, Eric Hosmer, and they also added Tommy Pham this offseason which is a very good addition. The pitching is decent, and very young. Chris Paddack made an impact coming in last year and could have a breakout year.
20. Texas Rangers
The biggest news for the Rangers coming into the 2020 season was the trade they made for Corey Kluber, only having to give up Delino DeShields and a pitching prospect. Their number one and two starters Mike Minor and Lance Lynn actually did very well last year so they will have a strong rotation going into this season. The offense was not as productive as it could have been to support their pitchers, but there's room to improve for everyone on that roster coming out of last year.
19. Milwaukee Brewers
The Brewers had a rough ending to last season after Christian Yelich was ruled out for the remainder of the season during a playoff push. They made the wild card, but lost to the Nationals in that game. They also had some huge losses in free agency including Yasmani Grandal, Eric Thames, Mike Moustakas, and Travis Shaw. That was the load of their offense right there, besides Yelich of course. Milwaukee made a few signings this offseason to try to replace the holes left from their former players, but no one to get too excited about. They added Brock Holt, Justin Smoak, and Avisail Garcia which should help Yelich out at least a little bit.
18. Los Angeles Angels
This season could be Mike Trout's chance to make the playoffs for the second time in his career and prove to everyone that he can be a beast in the postseason too. A shortened season will play to their advantage greatly. Shohei Ohtani continued his rehab during the suspension of the league, and if he is ready to go as a two-way player that would be good for the Angels. Ohtani was very productive as a pitcher in his first year and the Angels need some starting help. Anthony Rendon, 2019 NL MVP candidate, was also a huge acquisition for Los Angeles and will help Trout carry the load on offense.
17. Chicago White Sox
The White Sox had themselves a big offseason, one of the highest graded of all teams if I had to say so myself. They landed a couple of pitchers, Gio Gonzalez and Dallas Keuchel, to help support Lucas Giolito after an impressive season. Unfortunately for the Sox, flamethrower Michael Kopech decided to sit out this year, which is a pretty smart decision for him with everything that is going on plus he is still recovering from Tommy John surgery. Chicago also added the bats of Edwin Encarnacion, Yasmani Grandal, and Nomar Mazara to go along with the already stacked hitting core of Tim Anderson, Jose Abreu, Yoan Moncada, and Eloy Jimenez. They have a very good chance of having an over .500 record for the first time since 2012.
16. Boston Red Sox
Boston was involved in what was the biggest trade of the 2020 offseason sending Mookie Betts and David Price to the Dodgers in exchange for Alex Verdugo and two high rated prospects. Although their best player was sent to LA, the Red Sox still have one of the best offensive lineups in the league as well as a lot of bench depth, which isn't as important in a shortened season but still helps. The starting pitching is definitely a liability right now. Red Sox fans got hit with even more bad news after everyone was hopeful Chris Sale would return, but he ended up having to get Tommy John surgery. The bullpen is not the greatest, but it is also somewhat underrated. Brandon Workman had a great season last year as the part time closer and so did Matt Barnes as the set up man. Manager Ron Roenicke is leading his own ball club for the first time since 2015 with the Brewers. It will be a challenge for him this year under some hard circumstances.
15. Arizona Diamondbacks
Arizona comes off as one of the most underrated teams in the MLB this year. Last season they were just four games shy of a wild card spot, and now they have gotten better. The D'Backs are definitely capable of making a run for the playoffs this year, especially with the shortened season. They made some key adds in the offseason, trading for Starling Marte as well as signing free agent Madison Bumgarner. Ketel Marte had a breakout season last year, and it would not be a surprise if the all-star starting second baseman has another strong season to help lead them to the playoffs.
14. New York Mets
The Mets began last season struggling and kind of put themselves in a hole that was too big to dig out of. By the middle-end of the year they got hot and were one of the most fun teams to watch in baseball. New York has a very good lineup with a lot of good hitters and are capable of getting on base a lot, which is big when you have a slugger like Pete Alonso in the lineup. A huge loss for them was Noah Syndergaard going down for Tommy John surgery, he won't be able to play this season. They also lost Zach Wheeler so their starting pitching definitely got downgraded, but they still have two all star starters in Jacob DeGrom and Marcus Stroman. Their bullpen is still very good highlighted with Edwin Diaz and newcomer Dellin Betances who is coming off of an achilles injury last year.
13. Cincinnati Reds
The Reds haven't made it to the playoffs since 2013, and this could be the season they finally make it back. Cinci has had a rough ride for the past few seasons having to play in a very tough NL Central. Now with the new divisions, it could be even tougher with more competition. But, the Reds have improved greatly within the last couple of seasons and have a lot of talent that gives them a chance to compete with title contending teams. Newly acquired Nicholas Castellanos and Mike Moustakus will improve that Reds offense greatly to support their well-rounded pitching staff highlighted by Trevor Bauer, Luis Castillo, and Sonny Gray who improved a lot last season.
12. Philadelphia Phillies
After missing the playoffs and not living up to the expectations last season, the Phillies made some key adds in the offseason. Those adds include shortstop Didi Gregorius, pitcher Zack Wheeler, and even a new manager, Joe Girardi (former Yankees manager 2008-2017). Andrew McCutchen is returning from a season-long injury last year, and if Bryce Harper and cast live up to the hype they could be a World Series contender. There were a few health concerns leading up to the start of the season with bullpen arms as well as McCutchen, but now they should be all set to start in July with the extended amount of time they had leading up to opening day.
11. St. Louis Cardinals
The Cardinals pitching staff may have been the most fortunate of all to get a long break before the beginning of the season. They had a few players with injuries that would need rehab going into what would have been Opening Day in March. Andrew Miller and Miles Mikolas will be ready to go along with the rest of their great pitching staff making it even deeper. Unofrtunately, one of, if not the hardest thrower in the MLB, Jordan Hicks, announced that he will not participate in the 2020 season. He is coming off of Tommy John surgery. Although they have a good chance to make another playoff run, this could be the last year fans will see Yadier Molina in a Cardinals jersey. Molina mentioned that he would be open to free agency if he isn't extended by St. Louis.
Top 10
10. Cleveland Indians
The Indians were just three games shy of a wild card spot in 2019. With the loss of both Trevor Bauer and Corey Kluber last year, their pitching took a bit of a hit. Their bullpen and starters without Bauer and Kluber still put up good numbers, and when the offense is healthy they can get hot and do a lot of damage in the run scoring department.
9. Chicago Cubs
The Cubs had a shot at making the playoffs last year in a wild card spot chasing behind the Milwaukee Brewers, but they lost 10 out of their last 12 games and ended up finishing five games behind. The one loss from this past offseason that hurts Chicago is Nicholas Castellanos. He put up career numbers last year in the second half with the Cubs, but moved on after only playing 50 games with them. They still have a lot of talent on offense and a good veteran pitching staff that needs to step up this year to stay in the top 10.
8. Oakland Athletics
This could be the year the Athletics take back over the Astros for the top sport in the AL West. The A's have a lot of talent on offense and defense, but their pitching is not as strong as the other top tier teams. They are one of if not the best defensive teams in baseball, though, so that helps their pitchers out a lot. Marcus Semien had a career year last season finishing third in AL MVP votes and he is looking to continue off that to have an even better year alongside rising stars Matt Olson and Matt Chapman.
7. Washington Nationals
The loss of third place NL MVP vote getter Anthony Rendon will definitely hurt the defending World Series champions this upcoming season. But, Juan Soto is ready to fill the role of team leader at age 21. Soto played a big part in the Nationals success last season and he is only getting better and better and is already considered one of the best players in the league. The Nats have virtually the same roster as last year besides Rendon and they also added a big power bat in Eric Thames. Nationals fans were saddened, though, with the announcement of Ryan Zimmerman deciding to not play in 2020.
6. Tampa Bay Rays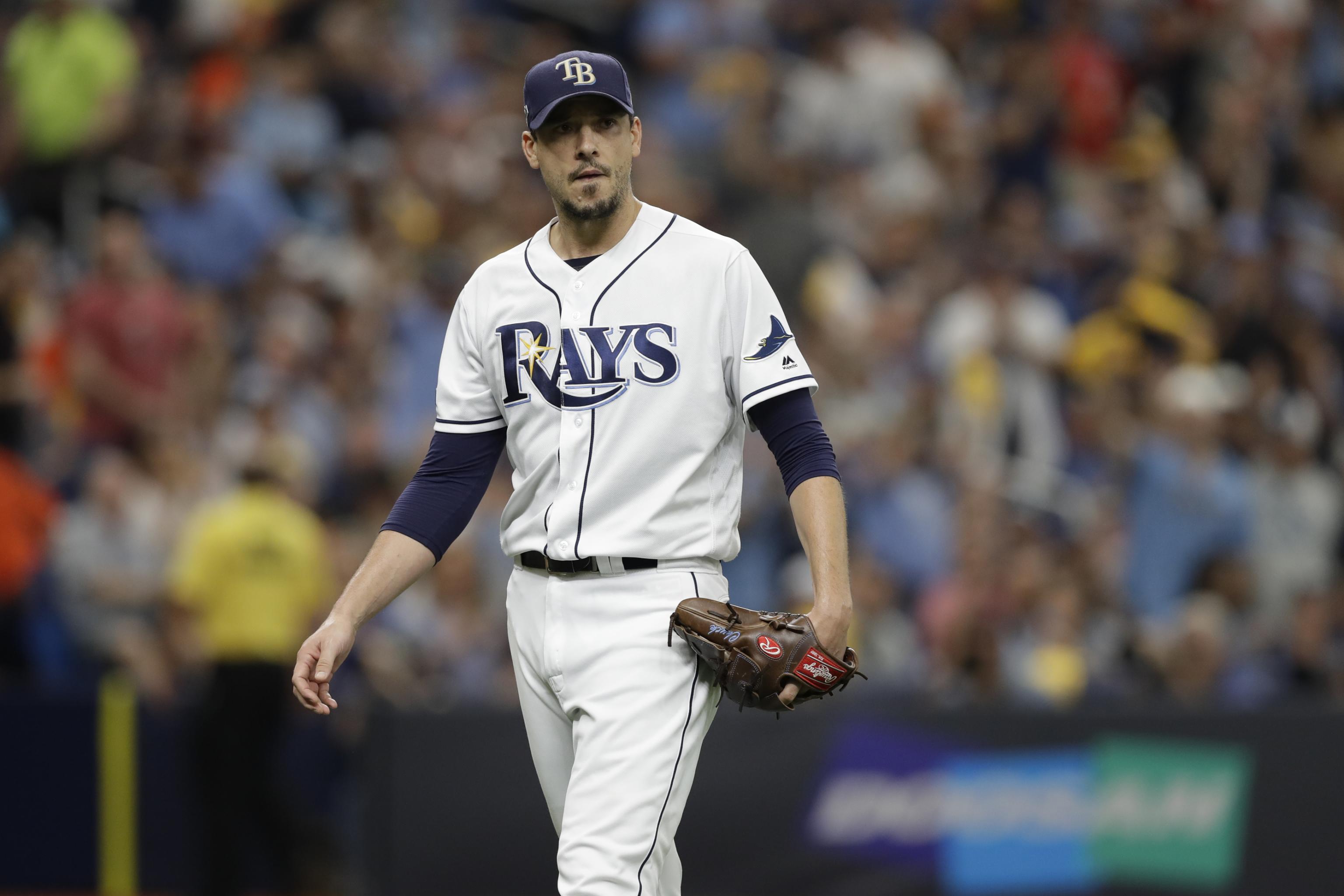 The Rays, no question, have the best pitching staff as a whole and for the past couple of seasons have helped them become a contender for playoff spots in the AL East. Their top three starters in Tyler Glasnow, Blake Snell (AL Cy Young 2018), and Charlie Morton (AL Cy Young 3rd place 2019) are great starters and complemented alongside some of the best rotational pieces in the bullpen. They just traded one of their best offensive players in Tommy Pham, which was questionable, but they got Hunter Renfroe (33 home runs in 2019) in return that will definitely help their power. Tampa also has the number one ranked farm system.
5. Minnesota Twins
The Twins were sort of a dark horse team last year that no one expected to do that well, but their roster is loaded. Rocco Baldelli did an outstanding job in his first year as the manager. Minnesota's top add over the offseason was the bringer of rain himself, Josh Donaldson. He finished last season 37 home runs, adding huge power to one of the MLB's already best home run hitting teams. They have a lot of talent on offense and also signed and traded for a couple of verteran arms to help breakout all-star Jose Berrios in the rotation.
4. Houston Astros
It seems like the Astros will not have to deal with any booing fans this year because when the season returns fans will most likely not be allowed to attend the games. They still may have to deal with pitchers throwing at batters, but we cannot ignore the fact that Houston is still stacked, although they have lost Gerrit Cole, their offense and pitching still has a ton of talent and experience.
3. Atlanta Braves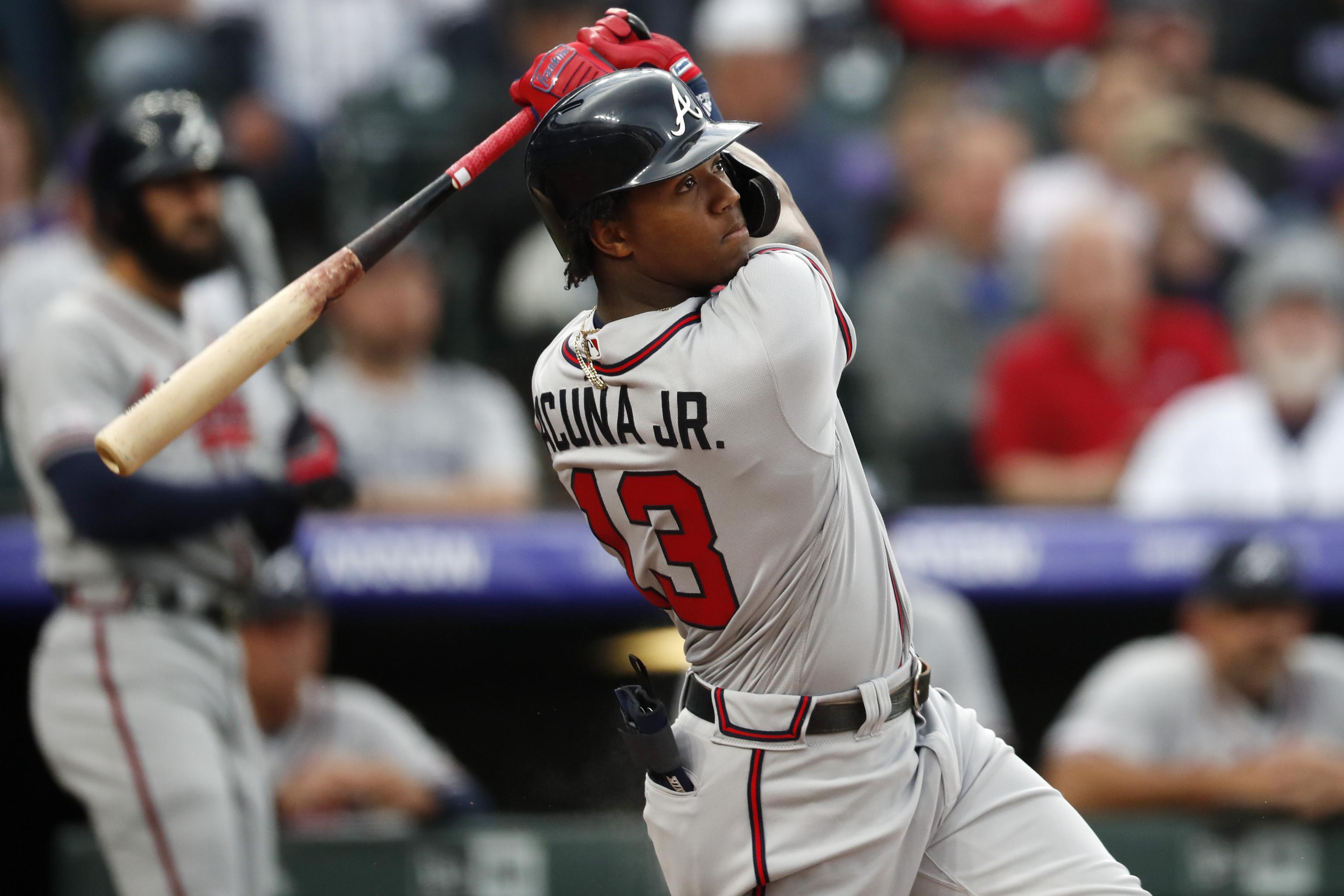 Atlanta is right in the mix with the top teams in terms of offensive and defensive skill on the field and on the bench. Their pitching will be their biggest test this year. They did make a great addition to the staff with veteran Cole Hamels this offseason who should now be able to begin the season when it comes back due to the time he has had to recover from his injury. They lost Julio Teheran, but have hope for a second year player Mike Soroka. Nick Markakis decided to sit out for the 2020 season which hurts their offense and defense, but they also signed another slugger in Marcell Ozuna.
2. New York Yankees
The Yankees should be a little thankful that the league has been suspended because it has given a lot of their players time to recover from injuries. Unfortunately, the former ace of the rotation, Luis Severino, will still be unavailable for the remainder of the year. The starting rotation will still be fine, though. Gerrit Cole will fill the void for Severino and the offense should be able to support the starters. New York also has arguably the best bullpen in baseball. They lost Dellin Bentances, but still have a lot of talent there.
1. Los Angeles Dodgers
This team is loaded with star power, especially after the blockbuster trade with the Red Sox to obtain Mookie Betts and David Price. Unfortunately for them, Price will not make his Dodgers debut until 2021 after announcing he will not participate in the 2020 season. The Dodgers won 106 games last year, and got better. They seem to be an early lock for the best team in the league this year and have the best odds to win the World Series. Here's a look at their potential opening day lineup:
RF Mookie Betts
SS Corey Seager
3B Justin Turner
CF Cody Bellinger
1B Max Muncy
DH Joc Pederson
LF AJ Pollock
2B Gavin Lux
C Will Smith
Manager Dave Roberts could do a number of things with this lineup because of their bench depth as well. They have players like Kike Hernandez, Matt Beaty, and Chris Taylor. And how about their pitching too? Clayton Kershaw, Alex Wood, Dustin May, Blake Treinen, Kenley Jansen, Pedro Baez, Brusdar Graterol, Joe Kelly… Sheesh. Los Angeles is THE team to beat, and I'm not talking about the team from Anaheim. The Dodgers have had a hard time in the past three years going 0-2 in the World Series. Third time's a charm, right?