The 3rd Annual NBA Awards show will air on TNT after this year's playoffs on June 24th. There are several awards that will be given out and they are close races to earn those awards. Here are my predictions for the 2019 NBA Awards:
Most Valuable Player of the Year
Giannis Antetokounmpo, Milwaukee Bucks
This year's MVP race will be a close one, Giannis and James Harden both performed incredibly this season and both deserve recognition for how they have played. I think Giannis has the edge on Harden though. Giannis has been consistent all season, putting up a double-double (27.7 points and 12.5 rebounds) while shooting 58 percent from the field. He also helped lead the Bucks to the best record in the NBA.
Honorable Mentions: James Harden (Houston Rockets), Paul George (Oklahoma City Thunder)
Rookie of the Year
Luka Doncic, Dallas Mavericks
Luka has had an amazing rookie season this year, many think he should have made the all-star game. He averaged 21.2 points (most among rookies) while also averaging 7.8 rebounds and 6.0 assists.
Honorable Mentions: Trae Young (Atlanta Hawks), DeAndre Ayton (Phoenix Suns)
Sixth Man of the Year
Lou Williams, Los Angeles Clippers
Lou Will is always a candidate for Sixth Man of the Year. He averaged 20 points and 5.4 assists off the bench for the Clips this year, which definitely helped them push to make the playoffs. I think he will make it back to back years winning the award.
Honorable Mentions: Domantas Sabonis (Indiana Pacers), Spencer Dinwiddie (Brooklyn Nets)
Defensive Player of the Year
Rudy Gobert, Utah Jazz
Rudy Gobert has been known as one the best rim protectors and defenders in the league for a while, and this year he averaged the third most blocks (2.3 BPG). Like the MVP race, this one will be very close with a couple of other defenders that have been great this season.
Honorable Mentions: Giannis Antetokounmpo (Milwaukee Bucks), Myles Turner (Indiana Pacers)
Most Improved Player of the Year
D'Angelo Russell, Brooklyn Nets
Russell proved many people wrong this year. He led the Nets to the sixth seed in the playoffs while averaging 21.1 points and 7.0 assists. D'Angelo has been playing much better basketball than he did in his past three years.
Honorable Mentions: Pascal Siakam (Toronto Raptors), Montrezl Harrell (Los Angeles Clippers)
Coach of the Year
Mike Budenholzer, Milwaukee Bucks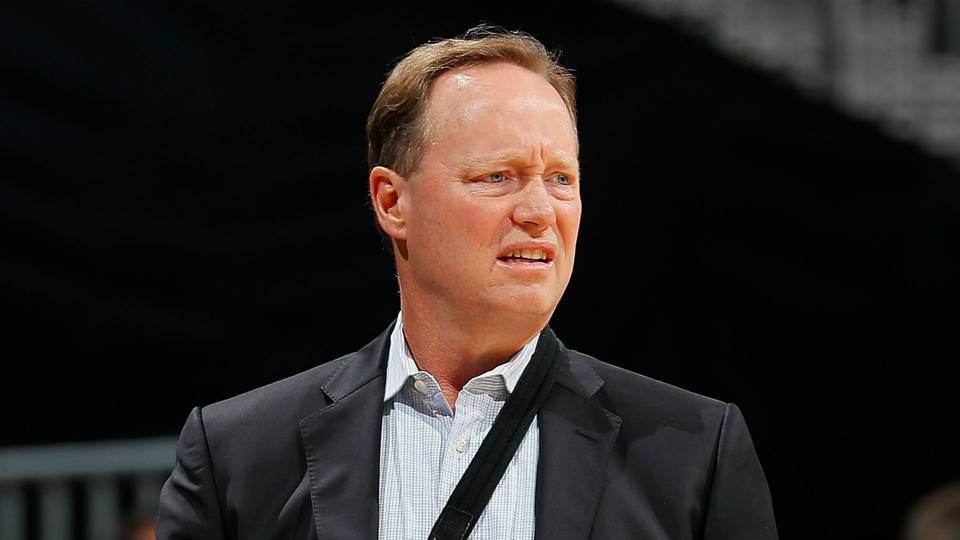 Budenholzer got the Bucks to 60 wins this season, an NBA best, which is also their best record since 1981. This year was a 16 win improvement from last year's team.
Honorable Mentions: Mike Malone (Denver Nuggets), Nick Nurse (Toronto Raptors)